If you haven't tried silky smooth Swiss Meringue Buttercream. It's time to change that.
Just like the name suggests Swiss Meringue Buttercream is a meringue based buttercream.
Egg whites are stirred with sugar and heated to a safe temperature over a pot of simmering water. Then hot mixture is whipped into a soft meringue. Room temperature unsalted butter is beaten into a soft meringue, producing a luscious Swiss Meringue Buttercream.
SWISS MERINGUE BUTTERCREAM RECIPE
Swiss Meringue Buttercream is so silky and delicious. Once your try it there is no looking back. If you haven't tried this buttercream be ready for super silky melt in your mouth texture. It's also a joy to work with. It pipes beautifully on cakes and cupcakes.
Just like egg whites, butter plays an important part in making of this meringue based buttercream.
Make sure to use a room temperature butter.
HOW CAN YOU TELL IF BUTTER IS AT ROOM TEMPERATURE?
When butter is at room temperature it should bend easily but it shouldn't be so soft that your fingers sink into it.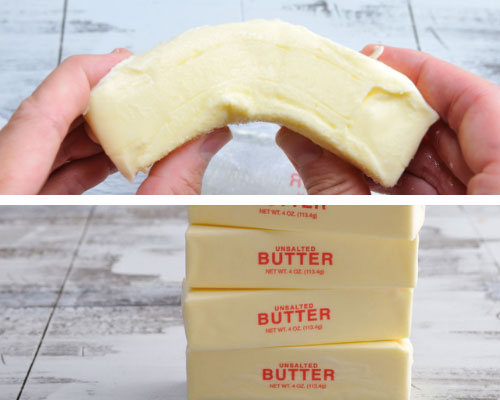 Cut up butter into smaller chunks. And beat them into the meringue gradually, not all at once.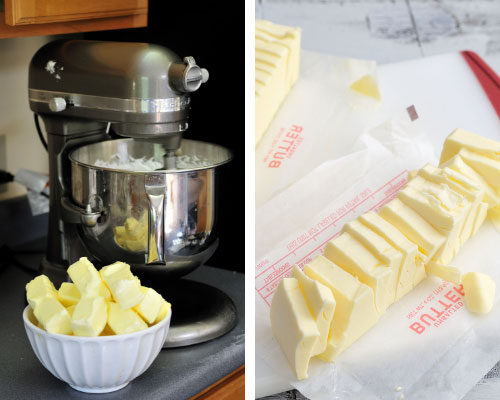 Swiss Meringue Buttercream is super versatile. Regardless of the final flavor you are looking for always start with little bit of vanilla extract. I consider it a mother of sweet flavors. It's really easy to make Chocolate, Coffee, Maple, Caramel and even Strawberry Swiss Buttercream.
HOW TO FLAVOR BUTTERCREAM?
Use extracts, fruit purees, melted chocolate.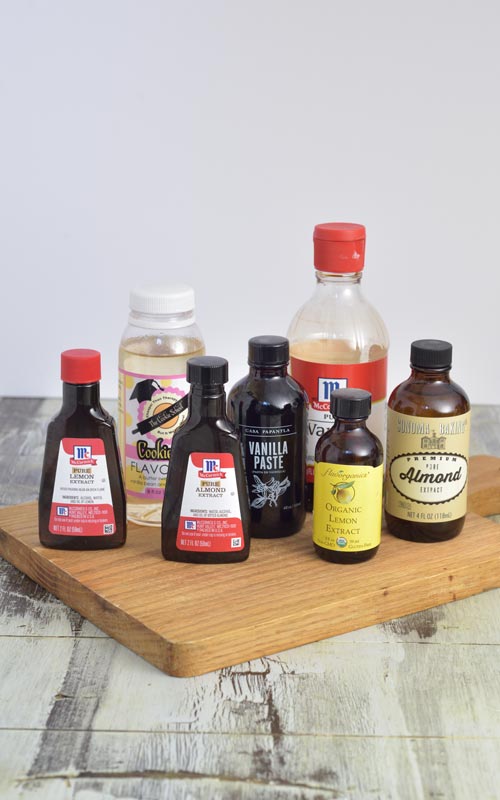 Buttercream can be flavored with number of different extracts and baking emulsions. However, I suggest that you start with the basic Vanilla Extract and then add other flavors as desired.
If you'd like to make chocolate, strawberry or coffee flavored buttercream, be sure to check the notes in the recipe below.
CAN I COLOR BUTTERCREAM?
Yes, indeed you can. I discuss this subject in depth in my How To Color Swiss Buttercream post.
BUTTERCREAM USES
It pipes beautifully onto cakes.
Makes for a delicious cake filling.
It's great for frosting the outside of the cakes.
And I love using it to make pretty piped flowers.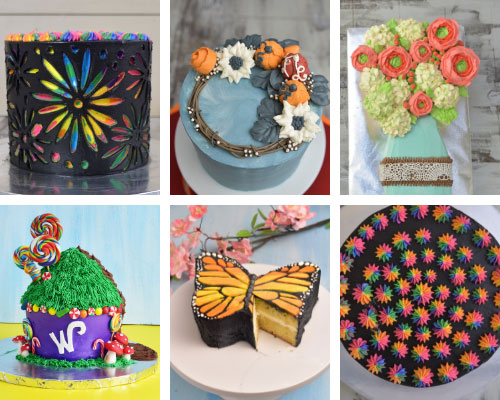 Swiss Meringue Buttercream
Makes delicious silky smooth buttercream, suitable as a cake filling, frosting and piped flowers.
Keyword:
buttercream, swiss buttercream
Ingredients
4

sticks

unsalted butter at room temperature

1 stick of butter is 113grams

4

egg whites

1egg white is approximately 30 grams

1

cup

granulated sugar

pinch

of salt

1

tbsp

Vanilla extract

Candy Thermometer
Instructions
Place egg whites(4egg whites/120grams) and the sugar (1cup granulated sugar) and a pinch of salt into a clean bowl of your mixer. Place the bowl over a pot of simmering water, whisking gently constantly.

Heat will gradually dissolve all of the sugar. To check if all of the sugar is dissolved rub the mixture between your fingers. It no more graininess is present sugar is dissolved.

Mixture will take on a soapy appearance. Goal is to dissolve the sugar and bring the egg whites to a safe temperature for use.

Attach a candy thermometer and stir with a whisk the egg whites until the thermometer reads 160-170F.

I like to continue stirring for 2-3 more minutes after it reaches 170F.

Remove the bowl from the pot.

Place the bowl on a stand mixer and beat it on high until stiff and shiny peaks are formed and sides of the bowl are lukewarm to the touch.

Gradually add room temperature butter, beating well after each addition.

Don't worry if the mixture curdles a little, turn the mixer on medium high and beat until you have a silky buttercream .

Add  Vanilla Extract (1 tbsp) and beat the buttercream  for a few more minutes, until well combined.

This buttercream can be stored at room temperature for up to a day.

refrigerated for a week, or frozen for up to 3 months. Bring it to room temperature and re-whip it prior using.
Recipe Notes
Tips
Storage
This buttercream can be stored at room temperature for up to a day.

Refrigerate for a week.
Freeze for up to 3 months.
If frozen or refrigerated bring it to room temperature and re-whip it prior using.
Can I use this Buttercream in the Summer?
If using in the heat of the summer, you can substitute 1 stick of butter for shortening that can hold up to better in hotter temperatures. I personally try to avoid using traditional shortening. You can try using other better for your shortenings that are available. In the hot months I also like to add about 2tbl meringue powder per batch, once the buttercream is all whipped and made, ready to go I mix in meringue powder to stabilize it little more.
---
Remember butter starts to melt at  82.4F -96.8F (26-36C), so if you are planning to make this buttercream in the heat of the Summer, consider  cake, or cupcake display inside, in the air conditioned area.
---
Swiss Buttercream Flavors
Chocolate Swiss Buttercream : add 1/2 cup melted and cooled chocolate mixed with 1/2 cup dark cocoa powder.
Caramel Swiss Buttercream : add 1/2 cup to 1 cup thick caramel sauce.
Coffee Swiss Buttercream : dissolve 2tbl espresso powder in 2tbl warm water. Let cool and beat into the buttercream.
Strawberry Swiss Buttercream : beat in 1/2 cup to 1 cup strawberry puree.
TO MAKE SWISS BUTTERCREAM YOU NEED
This post contains amazon affiliate links that earn me a small commission, at no cost to you. I only recommend products that I use and love. Learn more about my affiliate policy here.