Strawberry Tiramisu
Recipe /approximately 8 servings when using medium size wine glasses/
Ladyfingers /recipe/, if you don't have time to make your own biscuits you can also buy them.
Coffee Mascarpone Cream/recipe/
Bittersweet chocolate shavings
Strawberry Coulis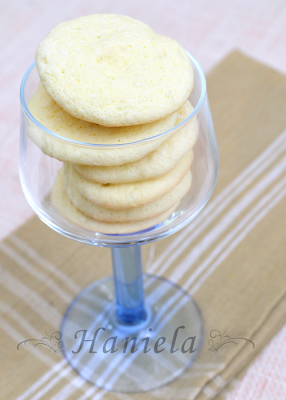 Ladyfingers, I decided to make tiramisu into individual desserts using wine glasses, so instead of finger shaped biscuits I made circle shaped biscuits to fit the glass shape. I used the same recipe just altered the look of the "ladyfingers" a little.
I measured inside of the glass cup and then I used a little template that I placed underneath parchment paper and piped the circles instead of fingers.
I used similar technique here/check step 2/
Coffee Mascarpone Cream
I shared this recipe with you in my previous post here.
Strawberry Coulis /yields about 10 servings/
2 cups quartered hulled strawberries (about 12 ounces)
1/4 cup water
3 tablespoons sugar
2 teaspoons fresh lemon juice
3tbl orange liqueur /grand marnier liqueur/
Combine strawberries, water, 3 tablespoons sugar and lemon juice and liqueur in the pot. Set on medium heat and cook until strawberries are very soft.Pour the mixture into the blender and
purée until smooth. Cover and refrigerate until cold, at least 2 hours
Tiramisu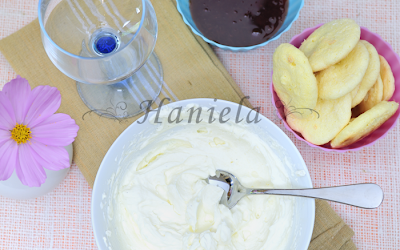 Now that you have all the ingredients ready you can start assembling tiramisu into glasses.
Layering sponge biscuits with strawberry coulis and coffee mascarpone cream. I started with a tablespoon of coffee filling at the bottom of the glass and layered strawberry coulis dipped sponge biscuit etc.I used a back of the tablespoon to push the the biscuit down a little. This helped to evenly distribute all of the cream in the glass.
Once filled let chill for at least 2 hours in the fridge.

When ready to serve, sprinkle some chocolate shavings on the top. I love my chocolate Microplane Grater/Zester
Ladyfingers

Coffee Mascarpone Cream

Banana in Chocolate
Orange Petit Beurre Biscuits
Walnut Cranberry Chocolate Biscotti
Swiss Meringue Ribbon Roses
Raspberry Lemon Thumbprint Cookies