These chewy, fruity snack cookies have been popular with children and adults alike since 1891. Today I'll show you how I make my version of Homemade Fig Newtons using a simple filling and shaping technique.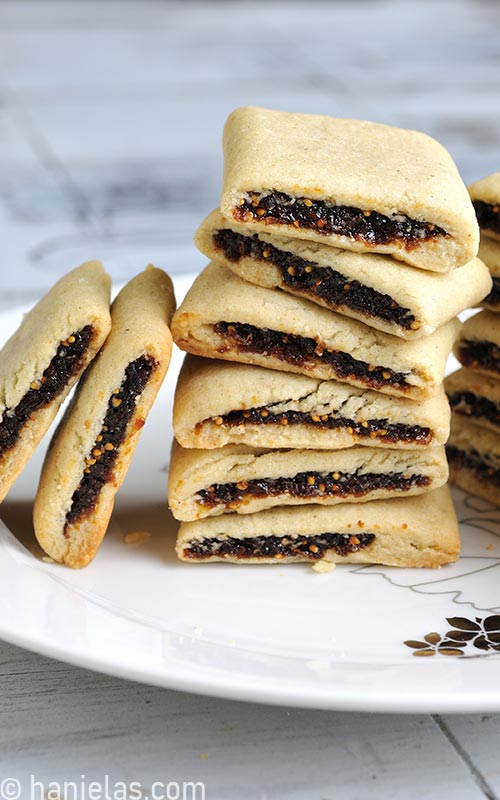 HOW TO MAKE HOMEMADE FIG NEWTONS FROM SCRATCH
Fig Newtons are super easy to make at home.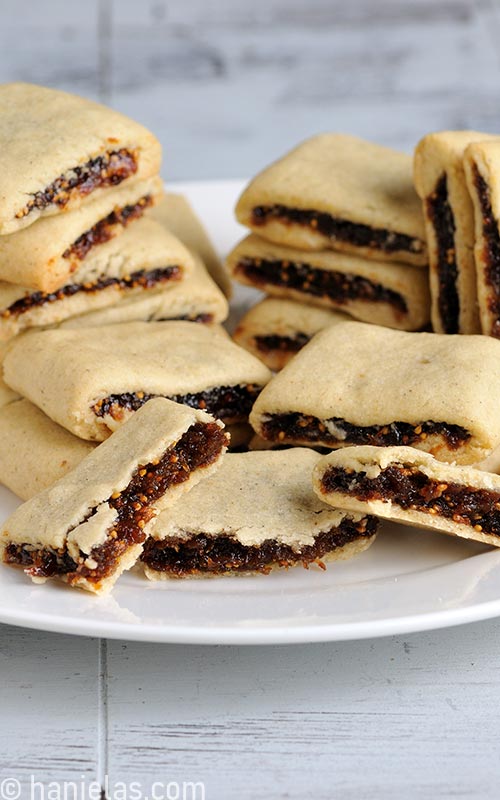 How to Make Fig Paste Filling
If you don't want to bother with making the fig filling from scratch you can use a store bought good quality thick fig jam instead. Or make your own Fig Jam.
Fig Paste Ingredients:
Dried Figs or Fresh Figs (more about how to use fresh figs at the bottom of the post)
Brown Sugar
Lemon or Orange Zest
Juice of One Lemon/Orange
Grand Marnier or other Orange Liqueur (optional, if not using alcohol use water or orange juice instead)
Water
Slice or quarter dried figs into a pot. Pour in freshly squeezed lemon/orange juice, lemon/orange zest, brown sugar, water, and orange liqueur (if using). Bring to simmer and cook covered for 20-30 minutes, until very soft. Remove from the heat.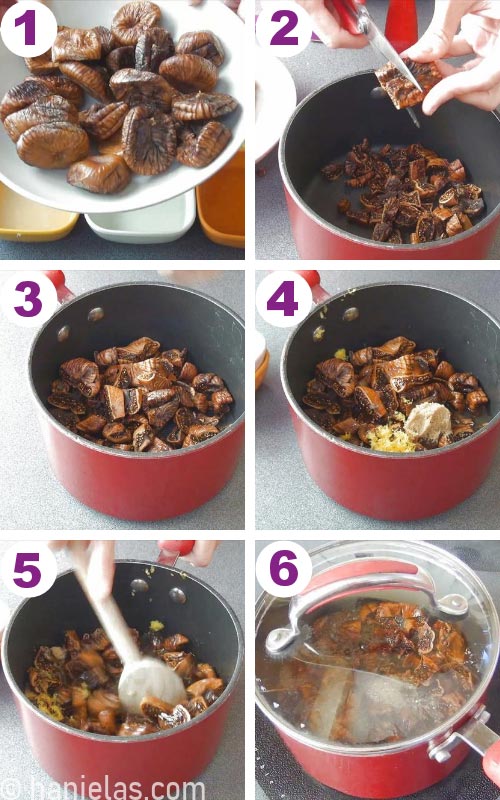 Allow to cool slightly and process in the food chopper until smooth. If the paste appears runny return it to the stove and cook until it is paste consistency. It also thickens slightly as it cools.
TIP: Fig paste can be prepared ahead of time and stored in the fridge in an airtight container for up to a week.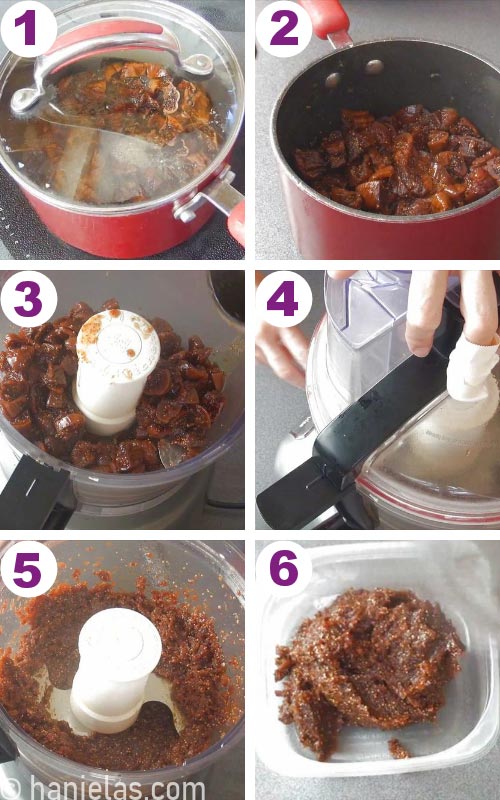 Prepare Cookie Dough
Cookie Dough Ingredients
Unsalted Butter
Brown Sugar
Granulated Sugar
Egg yolks
Vanilla Extract
All purpose flour
Baking Soda
Salt
Cardamom/Cinnamon(optional)
Orange Zest – recommended (optional)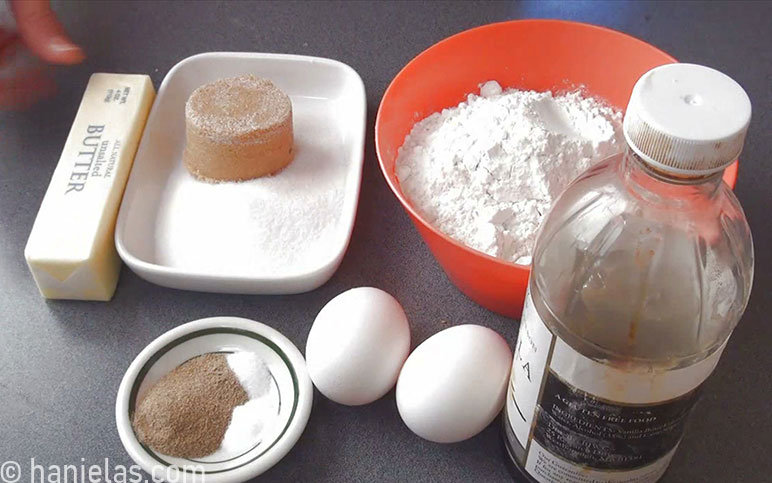 Sift flour, baking soda, salt, and cardamom/cinnamon (if used) into a large bowl.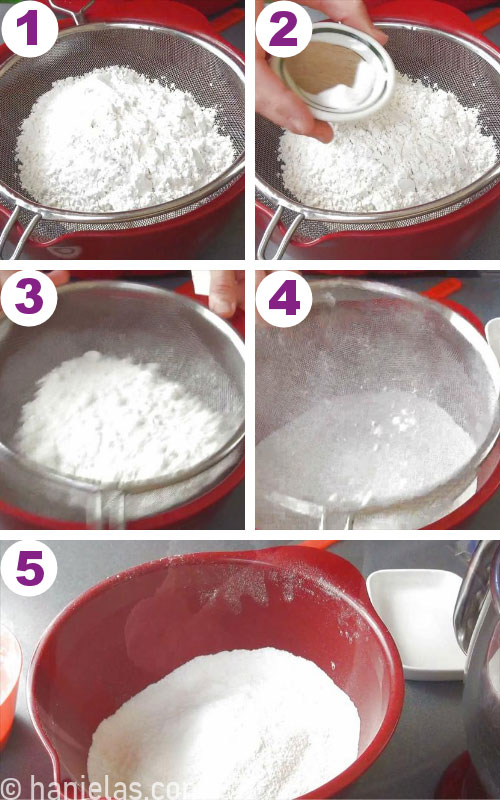 Cream room temperature unsalted butter until smooth about 30 second to a minute. Then beat in granulated and brown sugar and cream for 3 minutes until well blended and fluffy. Beat in egg yolks, vanilla extract and orange zest (if used).
Then gradually, in 3 additions, and on the low-speed beat in flour mixture. Beat until flour is thoroughly moistened and cookie dough starts to come together. Knead with hands for 20 seconds till it comes to a ball. Flatten cookie dough into a disk.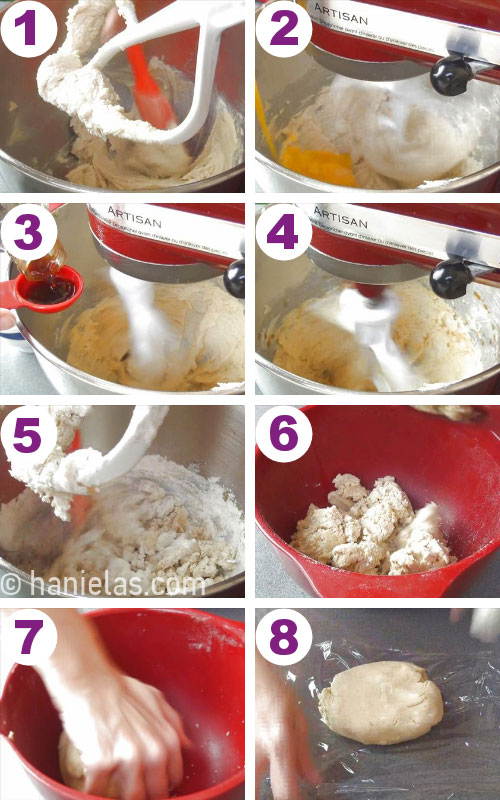 Wrap the cookie dough well into food wrap and chill for 30 minutes.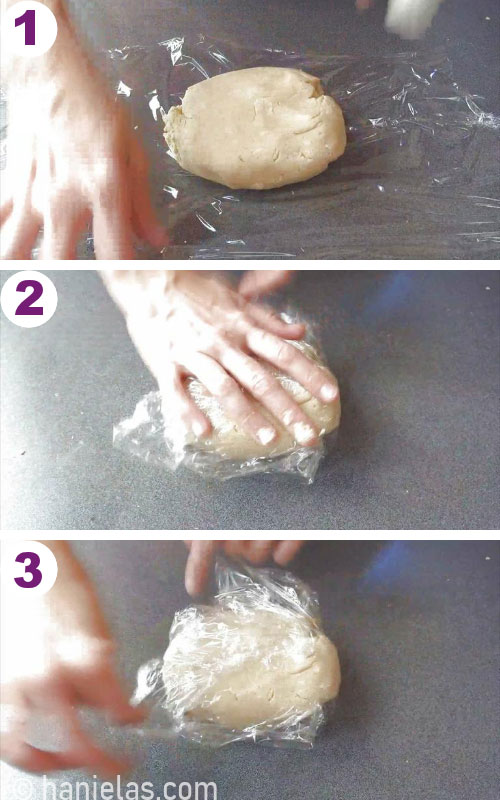 Fill and Shape Homemade Fig Newtons Cookies
To fill cookies with the fig paste I utilized a simple filling and folding technique.
First, divide cookie dough into 5-6 portions. Shape each piece into a log, (steps 1-3).
Roll out, one portion at a time, between 2 pieces of food wrap. Roll the cookie dough to about 1/12 inch (2mm) thick into a rectangle at least 4 inches wide and 8-10 inches long (steps 4-8).
Carefully peel off the top layer of food wrap. Take a ruler, measure and trim 4 inches wide and about 8-10 inches long rectangle (steps 1-8).
Spoon room temperature fig paste into a piping bag. Take a piping bag filled with a homemade fig paste and pipe a snake lengthwise in the middle of the rectangle, (steps 1-3).
TIP: Let chilled fig paste come to room temperature. It's easier to spread or pipe room temperature paste than chilled paste onto the cookie dough.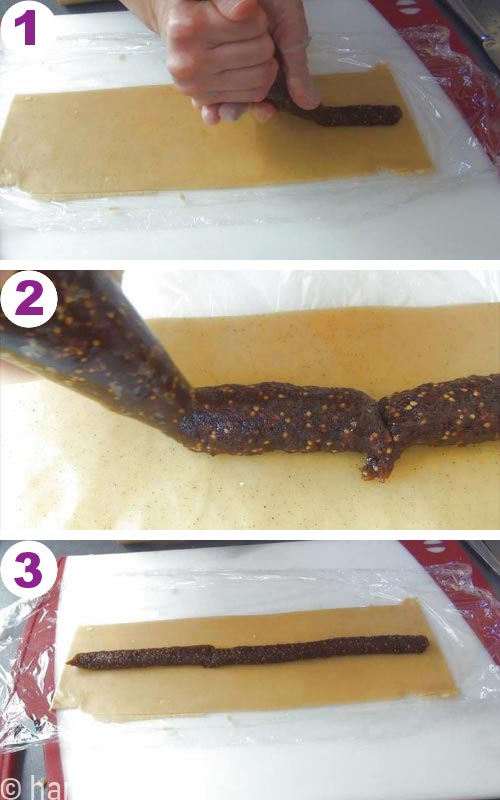 Now lift food wrap and fold the top part over the fig filling, (steps 1-4). Gently press cookie dough onto the filling to flatten it, (steps 5-8).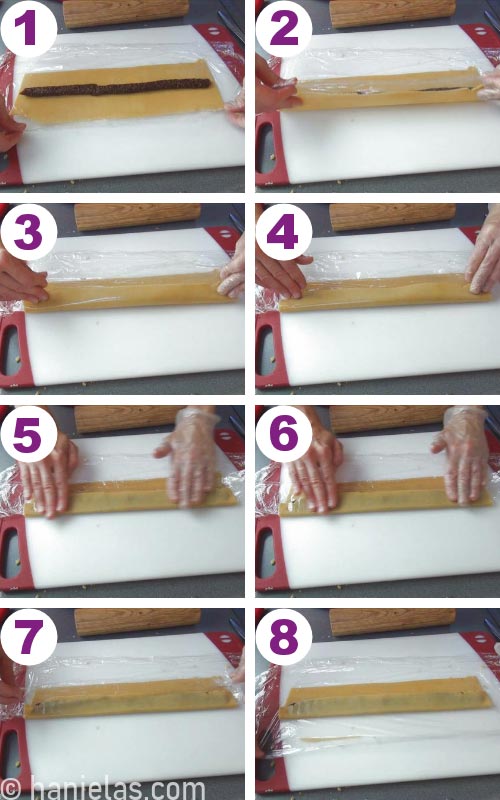 Now you can repeat with the bottom section. Lift food wrap and fold the cookie dough over the 1st fold, (steps 1-2). Gently press cookie dough down to flatten the roll and to seal the cookie, (steps 3-8).
TIP: For better adhesion, brush a little water on the first fold before sealing the cookie.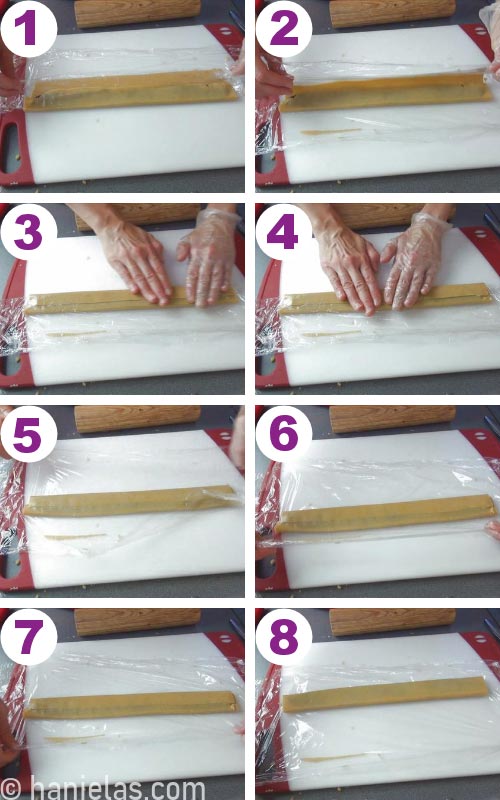 To release the cookie log from underneath the food wrap, gently lift the food wrap and peel it off. You can either transfer a whole record onto a baking sheet, or you can slice the log into smaller pieces and transfer sliced cookies onto a baking sheet and bake them off.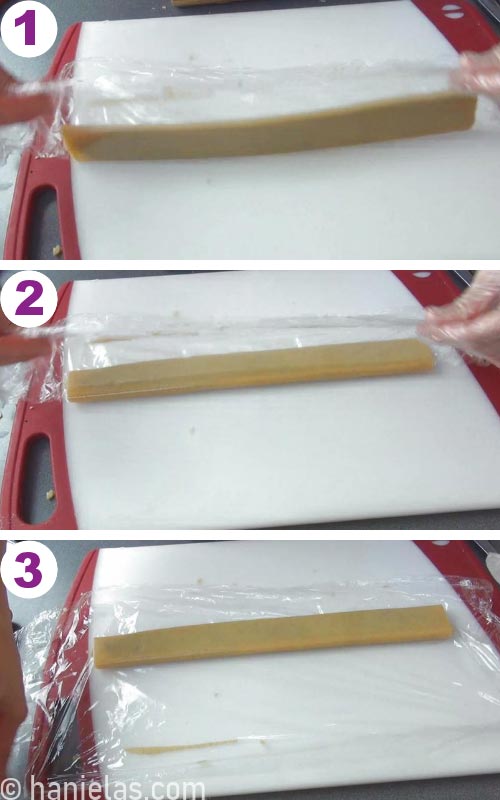 I prefer slicing unbaked filled cookie logs into about 1.5-inch (4cm) to 2-inch (5cm) long pieces (steps 1-3).
Slice fig rolls and transfer unbaked fig cookies onto a baking sheet lined with parchment paper or a silicone baking mat.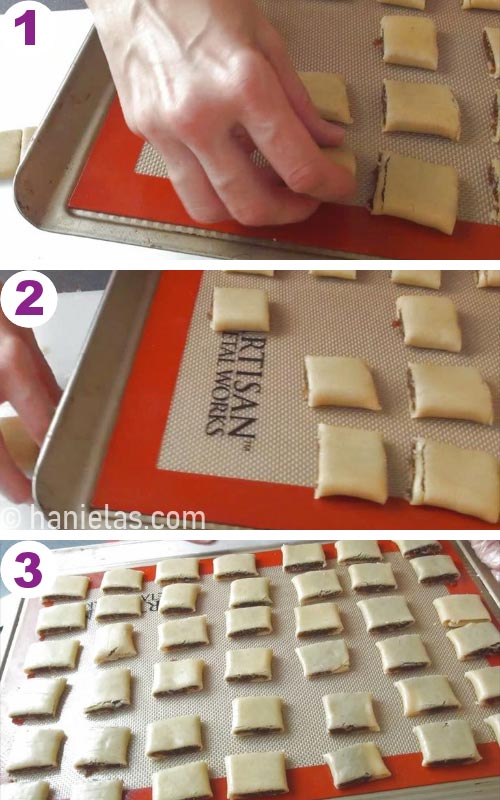 Bake Fig Newtons Cookies
Bake cookies at 350F (180C) for about 10-13 minutes, until lightly golden brown around the edges.
TIP: If you make thicker cookies, bake them 1-3 minutes longer.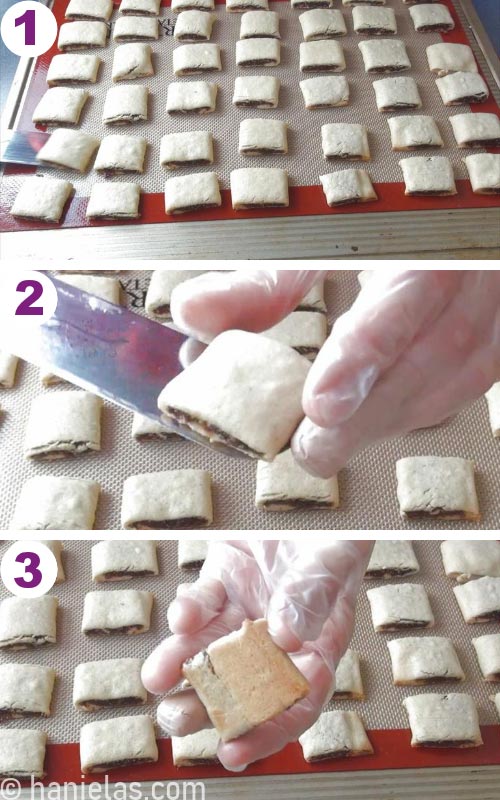 How To Store Homemade Fig Newtons?
Transfer baked cookies onto a cooling rack and allow to cool, (steps 1-3).
Once cookies are baked and cooled they are crispy. To achieve their characteristic soft, chewy texture allow them to rest before serving. Fig Newtons taste best when left to "mature". Store baked cookies in an airtight container between sheet of parchment. Let them rest overnight. Cookies will soften as they rest.
Fig Newtons cookies keep for up to a week at room temperature.
Up to a month stored in the fridge.
You can freeze cookies for up to 6 months.
Can I Use Fresh Figs To make Fig Paste Filling?
Yes, you can use fresh figs. Wash fresh, ripe figs, and remove stems. Quarter them and cook them until soft and falling apart. Fig mixture should be thick. Process in the food processor. If paste looks too runny, return it to the pot and simmer until the paste thickens. Depending on how sweet your fresh figs are, add more or less sugar or honey.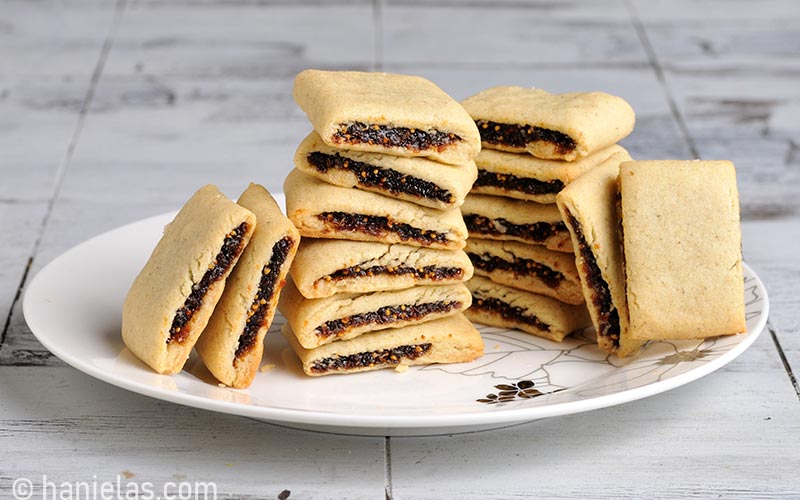 How About Different Fillings, What Can I Use?
If you are not a fig fan you can use other fillings, or combination of fillings made from dried fruits or nuts :
Apricots
Raisins
Plums
Ground Walnuts – add ground nuts to fruit filling
I Don't Want to Use Alcohol, Can I use Something Else Instead?
You can use orange juice or water instead of alcohol in the fig paste recipe.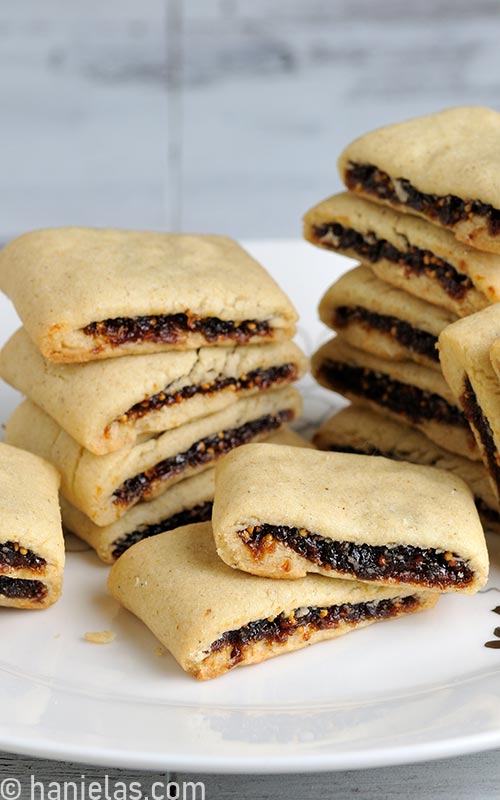 To Make Homemade Fig Newtons You Need
TOOLS
Find all tools in my Amazon Shop
Baking Sheet
Mixer, either hand held or stand mixer
Parchment Paper or Silicone Baking Mat
Piping Bag
Food Wrap
Knife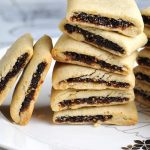 Homemade Fig Newtons
Make delicious homemade version of popular fig cookies/ cookie&cake.
Recipe yields 70 cookies
Serving: 5 cookies
Course:
Breakfast, Cookies, Dessert, Snack
Keyword:
fig cookies, fig newtons, fruit cookies
Ingredients
Fig Filling
14

oz

dry figs, sliced, stem removed as needed

1/4

cup

Grand Marnier, Orange Liqueur, Dark Rum or use water instead or orange juice

1/4

cup

water

2

tbsp

brown sugar

Juice and zest of 1 lemon or small orange
Cookie Dough
1 3/4

cup

all purpose flour

1/4

tsp

baking soda

1/4

tsp

salt

1/2

tsp

cardamom or cinnamon (optional)

1/2

cup

room temperature butter (113 grams)

1/4

cup

granulated sugar

1/4

cup

brown sugar

2

egg yolks

1

tsp

Vanilla Extract
Instructions
Fig Filling
Into a pot add sliced dry figs (14 oz., approximately 400 grams), Orange Liqueur or Rum or orange juice (1/4 cup), water (1/4 cup), brown sugar (2 tablespoons),lemon or orange juice (just of one citrus) and lemon or orange zest (of one citrus).

Cover pot with a lid and bring to boil. Lower the temperature to simmer and simmer for 20 minutes, or until figs are very soft and most of the liquid is absorbed by figs. If the figs are very dry it's possible more liquid is needed to cook them till soft. Add more liquid, add 1 to 2 tablespoon water at a time as needed.

Once figs are cooked and very soft, process them in the food processor until smooth. Let cool completely, then fill the piping bag with the filling, set aside.

Filling can be prepared up to a week ahead and stored in the fridge in an airtight container.
Cookie Dough
In this recipe I use 2 egg yolks. Separate 2 eggs, save egg whites for later.

Sift together flour (1 3/4 cup), baking soda (1/4 teaspoon), salt (1/4 teaspoon) and cardamom/cinnamon (optional, 1/2 teaspoon). Set aside

Beat room temperature unsalted butter (1/2 cup,113 grams) with brown sugar (1/4 cup) and granulated sugar (1/4 cup) until smooth, 5 minutes. Add egg yolks (2 room temperature egg yolks) and beat until combined. Then beat in vanilla extract, (1 teaspoon). Scrape down the bowl few times to ensure everything is well combined.

Lastly, on low speed gradually add flour mixture.

Once the dough comes together, form a disk and wrap the dough into a plastic wrap. Chill for 30 minutes.
How to Fill Fig Newtons
Divide cookie dough into 6 portions. Line the work surface with plastic wrap. Take a piece of cookie dough and form into a log. Put another piece of plastic wrap on top of the log. Press gently. Take a rolling pin and roll it out thinly into a rectangle, at least 4 inches wide. Trim the excess dough so rectangle is 4 inches wide and about 10 inch long

Take a piping bag with the filling and pipe a long rope in the center of the rectangle. Lift one side of plastic wrap and fold the dough over the filling. Press gently to spread and flatten the filling underneath the cookie dough layer. Lift opposite side of the plastic wrap and fold the remaining portion of cookie rectangle over the first cookie fold. Press gently with your hands to flatten it out. Unfold the cookie log, hold one side of plastic wrap, gently roll the log so the seam is on the bottom. Cut the cookie log with a knife into about 1.5 to 2 inch pieces.

TIP : You can also bake whole logs if desired. If so bake whole logs for 15-17 minutes, until golden brown. Allow cookies to cool then cut into smaller pieces.
Bake Fig Newtons
Preheat oven to 350F (180C) bake for 10-13 minutes.

Transfer cookies onto a baking sheet lined with parchment paper or a non-stick silicone baking mat. Bake at 350F for 10-13 minutes until very lightly golden on the bottom. Let cool for 5 minutes then transfer onto a cooling rack to cool completely. Enjoy. Store in the airtight container. Cookies will get softer as they rest.
Recipe Notes
Can I Use Fresh Figs To Make Fig Newtons? Use about 16 fresh figs in this recipe. Yes, you can use fresh figs. Wash and quarter figs. Adjust the sugar amount depending on how sweet are your fresh figs.
Can You Freeze Homemade Fig Newtons? Absolutely. Freeze baked fig newtons in an airtight container between pieces of parchment paper. They freeze well for up to 6 months.
Have You Tried Using Other Dry Fruits To Make The Filling? I've used dry apricots, plums, and raisins. You can make up your filling by combining different dry fruits and ground nuts. Get creative!
Do You Have a Recipe for Homemade Fig Jam? Yes, I have a delicious recipe for Homemade Fig Jam.
This post contains Amazon affiliate links that earn me a small commission, at no cost to you. I only recommend products that I use and love. Learn more about my affiliate policy here.