I've been using Fresh Lemon Royal Icing since 2011.
Fresh Lemon Royal Icing is my favorite to use for cookie decorating. It pairs nicely with sugar cookies, gingerbread, honey cookies and even chocolate cookies.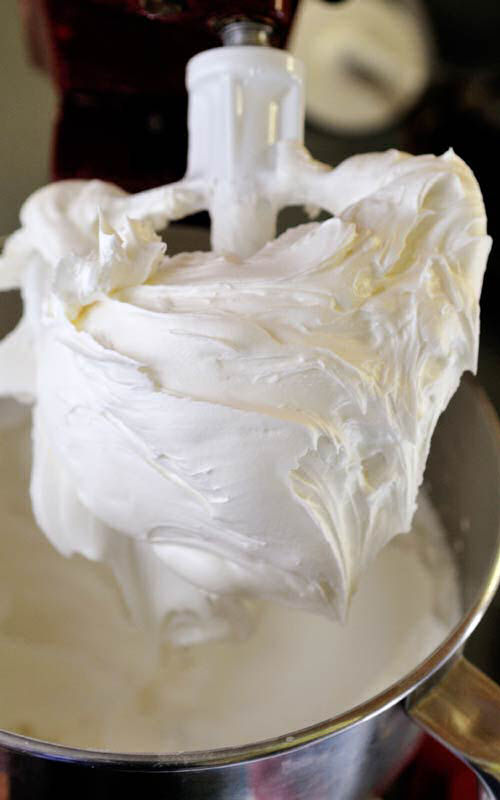 I created this icing recipe in an effort to add a bit more flavor to bland royal icing. And it just happens that lemon also helps to balance the sweetness of the icing.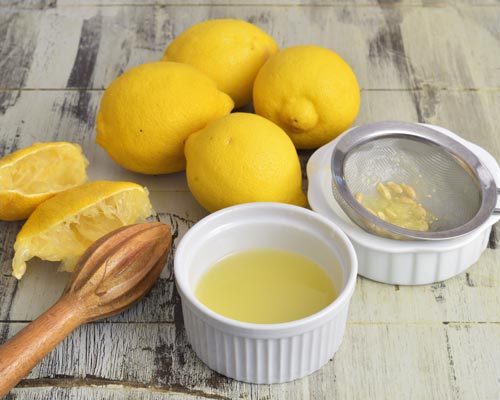 FRESH LEMON ROYAL ICING
If this is your first time making royal icing using meringue powder let's cover the basics first.
Royal Icing consists of meringue powder (dried egg whites, cornstarch and stabilizers and readily available), powdered sugar, liquid (this can be water, freshly squeezed lemon juice, strawberry puree, raspberry puree or even coffee). To flavor royal icing you can also add additional alcohol or water based flavorings.
OTHER ROYAL ICING RECIPES
INGREDIENTS I USE TO MAKE FRESH LEMON ROYAL ICING
Water and freshly squeezed and strained lemon juice.
Then I add meringue powder, cream of tartar (optional).
Powdered sugar.
Lastly, I always add Vanilla Extract and often also Almond Extract.
Lemon, Almond and Vanilla, all together create a flavorful royal icing.
When royal icing is freshly mixed it should have a stiff peak.
DO I HAVE TO SIFT POWDERED SUGAR?
This highly depends on the brand of the powdered sugar you use. I used to get powdered sugar in bulk and it was impossible to work with. It had to be sifted.
Nowadays I get it in small quantities and since there are no lumps in it I don't sift it.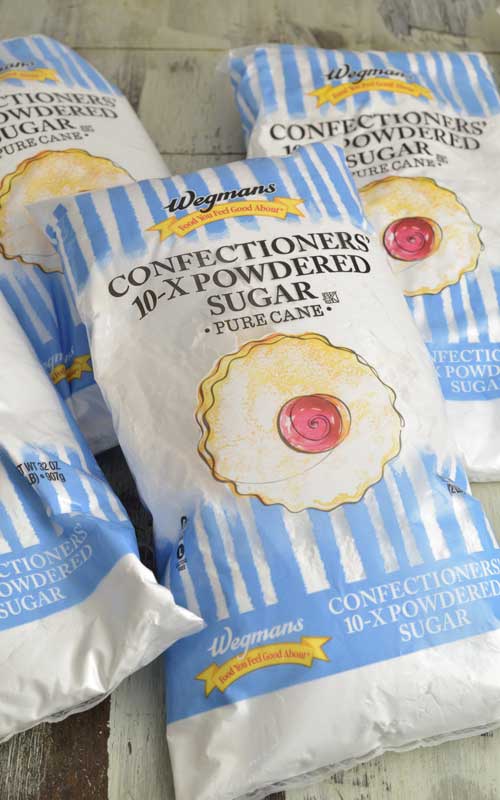 CAN I USE A LEMON JUICE FROM A BOTTLE?
Honestly the only bottled lemon juice that I would recommend is Volcano Organic Lemon Juice . I've used it for about 6 months and though I really like it there is nothing like freshly squeezed lemon juice. So after 6 months of testing I've decided to go back to freshly squeezed lemon juice.
I just can't help it, freshly squeezed lemon juice is what I prefer. I have a Volcano as a back in the fridge, though.
WAIT A SECOND, YOU DON'T LIKE LEMON?
If lemon flavor is not your thing, it's okay. You can still make royal icing using this recipe. In a place of lemon juice use water instead.
HOW CAN I FLAVOR ROYAL ICING?
Personally I always use Vanilla Extract and on most days I also add Almond Extract as well. I just love these 3 flavors together : Lemon, Vanilla and Almond.
You can use number of flavorings, however try to avoid flavorings that are oil based. Oil can interfere with how royal icing behaves, especially how it dries.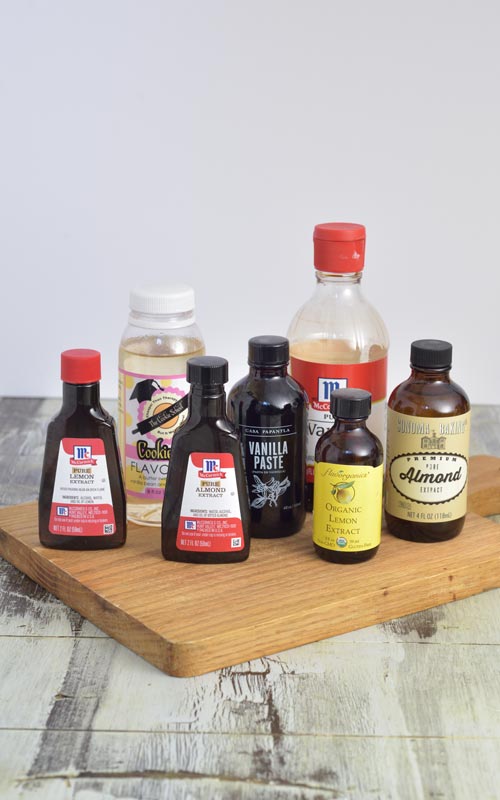 STORAGE
Store royal icing in an airtight container. Covered with a plastic wrap to prevent crusting.
Fresh Lemon Royal Icing can be stored at room temperature for up to a month.
However, I store unused icing in the refrigerator. I prefer refrigeration as icing doesn't separate as much as it does at room temperature.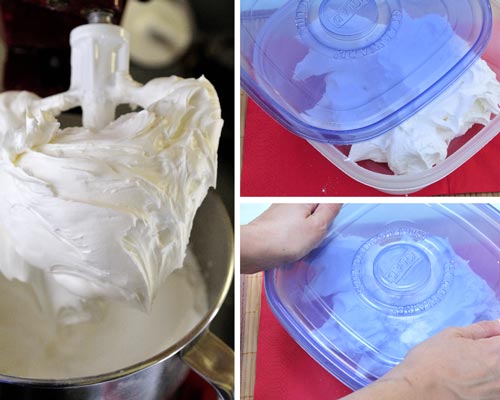 WHAT DO YOU MEAN BY " ICING SEPARATES" ?
What you see happening in the image below is called royal icing separation, liquid separates from the solids. Notice yellowish liquid on the bottom of the container. This is normal. You just need to remix the icing.
More liquid is added to the icing more visible and faster separation occurs.
If you have more questions about royal icing you can check ROYAL ICING FAQ post.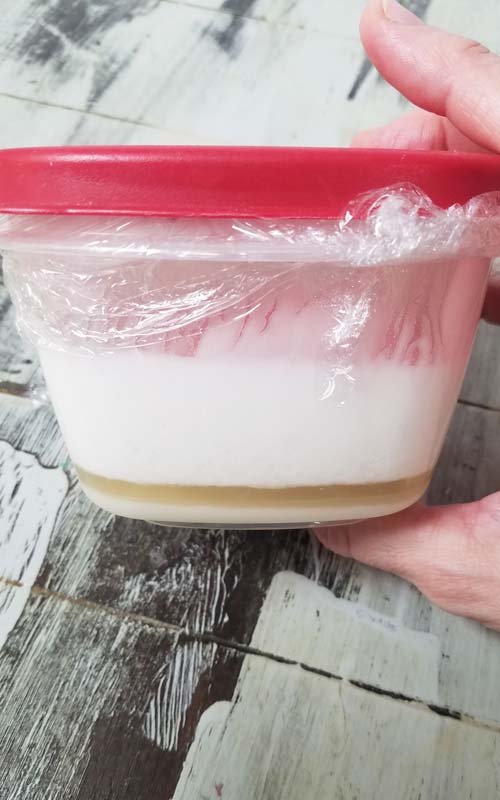 CAN I FREEZE ROYAL ICING?
If longer storage is required you can follow these steps and learn more about how to Freeze and reuse frozen icing for cookie decorating.
COLOR ROYAL ICING
Royal icing can be colored with gel food colors. I mainly use Americolor Brand, Wilton and also Chefmaster gel food colors.
I always recommend coloring stiff royal icing first and then thin it with water to a desired consistency.
HOW DO YOU MAKE FLOOD ROYAL ICING?
Learn about Royal Icing Consistency in detail : how to thin royal icing to different consistencies and how to use them in real cookie decorating projects (Video included).
MORE USEFUL ROYAL ICING TUTORIALS :
Fresh Lemon Royal Icing
Recipe for Fresh Lemon Royal Icing
Cuisine:
American, French
Keyword:
fresh lemon royal icing, royal icing
Ingredients
Metric Version
1

kg

powdered sugar

sift if needed

50

grams

meringue powder

5

grams (1tsp)

cream of tartar

optional

55

ml

strained fresh lemon juice

110

ml

tap warm water

10

ml (1tbl)

Vanilla Extract

1

tsp (5ml)

almond extract

optional
Cup Version
2

lb (7-8 cups)

powdered sugar, sift the sugar if needed

4 1/2

tbs

meringue powder

1/4

cup 

strained fresh lemon juice 

one lemon

1/4

cup +2tb;

tap warm water

1

tsp

cream of tartar

optional

1

tbs

Vanilla Extract

1

tsp

Almond extract

optional
Instructions
Make sure all your tools are grease free!

I wipe my tools with a piece of paper towel and vinegar. Wipe dry with a clean towel.

Sift the powdered sugar if needed, if powdered sugar has big chunks make sure you sift it, otherwise I don't sift.

Whisk meringue powder with fresh lemon juice and warm water, until slightly foamy, add cream of tartar,  whisk well and then add all the powdered sugar at once. Using your stand mixer, on the lowest setting, using paddle attachment, mix for about 3-4 minutes, add  vanilla extract, continue mixing for another 5 minutes. Scrape the bowl once and beat again.

When icing is done it should be stiff. Try not to overmix.
Recipe Notes
For non lemon icing, use the same measurements, instead of lemon juice use water.
This post contains amazon affiliate links that earn me a small commission, at no cost to you. I only recommend products that I use and love. Learn more about my affiliate policy here.