My Favorite Cut Out Cookie Recipes.
I first wrote this post in 2011. It was time to update it with new recipes. Enjoy.
This is a recipe I use the most when I make decorated cookies. Almost always I use Vanilla and Almond to flavor my cookie dough. I like addition of almond as it pairs nicely with my Fresh Lemon Royal Icing. These cookies are a cross between shortbread and sugar cookie.
Popular all year long, they taste like dclicious brownies. Enjoy them plain or sandwiched with ganache, homemade marshmallow and even jam.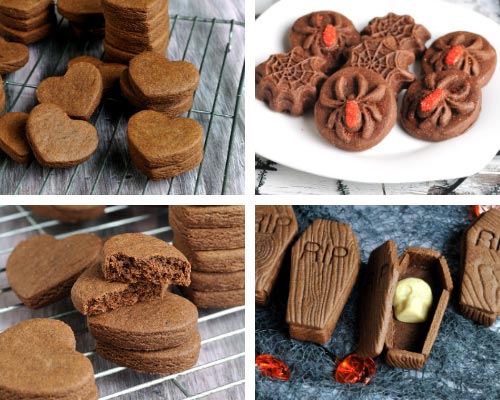 3. HONEY COOKIES (called medovnicky or pernicky)
Born and bred in Slovakia Honey Cookies are part of my Slovakian heritage. In Slovakia Honey Cookie have a popularity of Sugar Cookies in the United States. They are flavored with spices and sweet honey.
Popular all year around. Favorite with adults and children alike. Kids actually love these!
Traditionally this cookie dough is made with walnuts or hazelnut cookie dough. But I also like to make this cookie dough without any nuts, just plain vanilla. It's so good.
I make them plain and also sometime substitute some of the flour for ground walnuts. Or I use chopped walnuts as garnish. You can also add chopped dry fruit, chocolate bits, orange or lemon zest, liqueur, coffee powder. This cookie dough can take it.
This recipe also makes for lovely Mini Tart Shells. It is superb for variety of Ice Box Cookies like checkerboard cookies and I also used it to make my Rose Slice Cookies.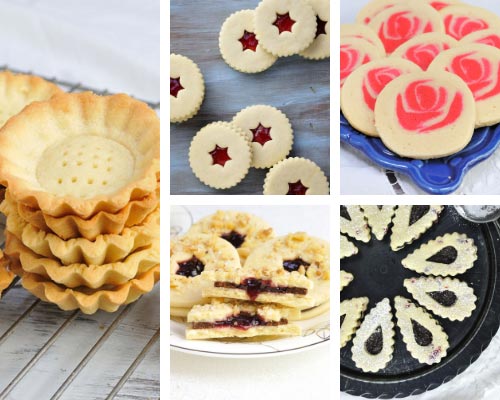 Christina says : "
I just made this recipe using Pamela's Artisan GF flour and am so impressed with how the dough handles – not sticky at all! By using the associated video I was able to judge, as with any other sugar cookie recipe, whether to add a bit more flour to get the correct consistency. The cookies are out of the oven and ta da!! No spread either! "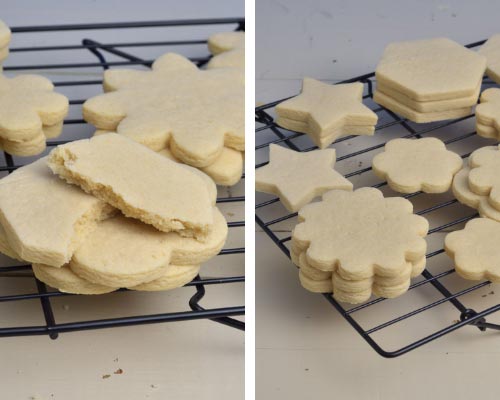 Gluten Free cookies that melt in your mouth.
Dip them in chocolate or pair them with homemade marshmallows!
These are traditionally cut with a cutter resembling ginger root shape. To this day I still don't own this peculiar cutter so I use other cutters instead.
Cookies despite the amount of ground ginger used are not overly spicy. They are popular plain though my friends prefer chocolate drizzled over them.
They are crunchy and are fantastic with tea or coffee.
If you are fan of a soft cut out cookies these are for you. Tough you can ice them royal icing I prefer to frost these with buttercream frosting.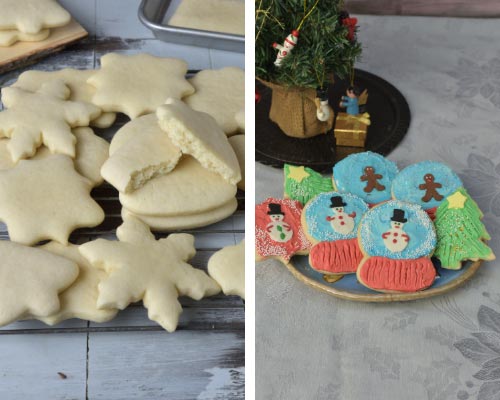 Celebrate Fall anytime of the year with these soft delicious Pumpkin Cut Out Cookies. I love using maple buttercream frosting or a glaze. So good!
Flavorful with a hint of spice. I could eat these everyday!
Perfect for a peanut butter fan.
Be prepared for these to disappear.
I use this recipe to make flavorful gingerbread cut out cookies and I often use it to make small tasty decorations as well.
Try using cardamom next time you make cookies.
Construction gingerbread recipe is great for decorative projects. I use extra spices to make it the super fragrant.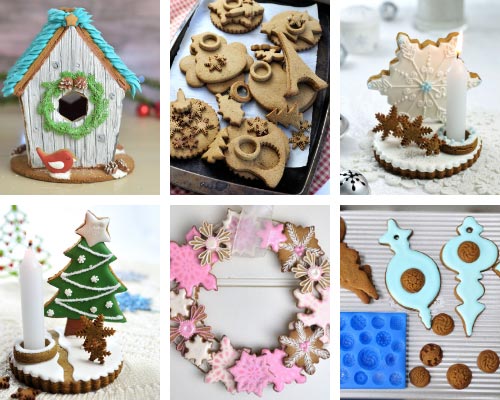 PIN IT for later