Mini Gingerbread House Collaboration with Munchkin Munchies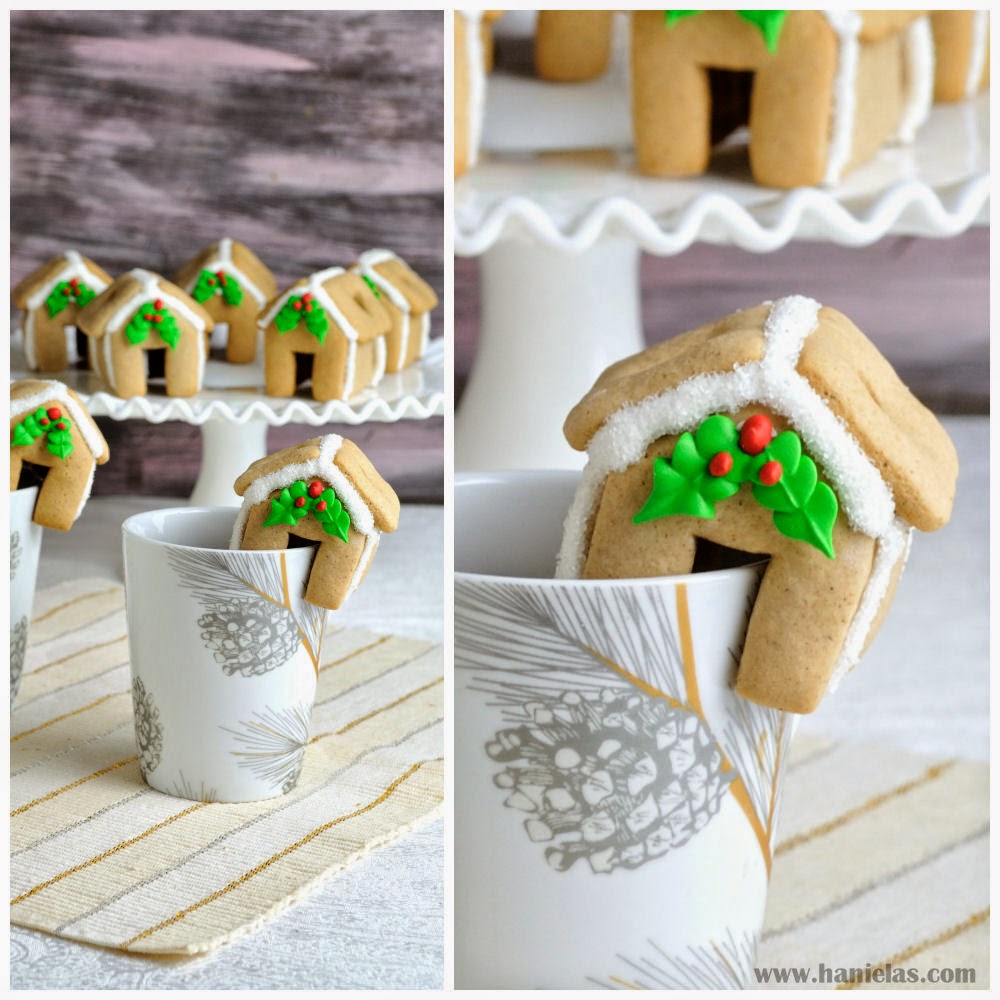 Let's talk Gingerbread Houses. That kind you can pick up with just two fingers and place it on the palm of your hand. You know them, right? Those cute tiny little mini ones. I love them. They are so adorable! I'm sure you've seen them before, they are hugely popular on the internet.
This was my first time making them and I was really surprised how easy there were to make. If you are not a fan of  a gingerbread you don't have use it, any cookie dough for cut out cookies will work. From sugar cookies, chocolate, gingerbread and even honey cookies. That's what I used in this tutorial.
Honey Cookie Dough
. Honey cookies are perfect with tea, coffee and hot cocoa. They are one of my favorites to make for Christmas.
As you might have guessed from the picture below today I teamed with Sue, from Munchkin Munchies. We both made Mini Gingerbread Houses but before we get to all the details I wanted to thank Sue for sending me this cutter last year. It was such a sweet surprise to get a package from you. Thank you.
Sue made Snow Globe Gingerbread House and you can check it out over at Munchkin Munchies.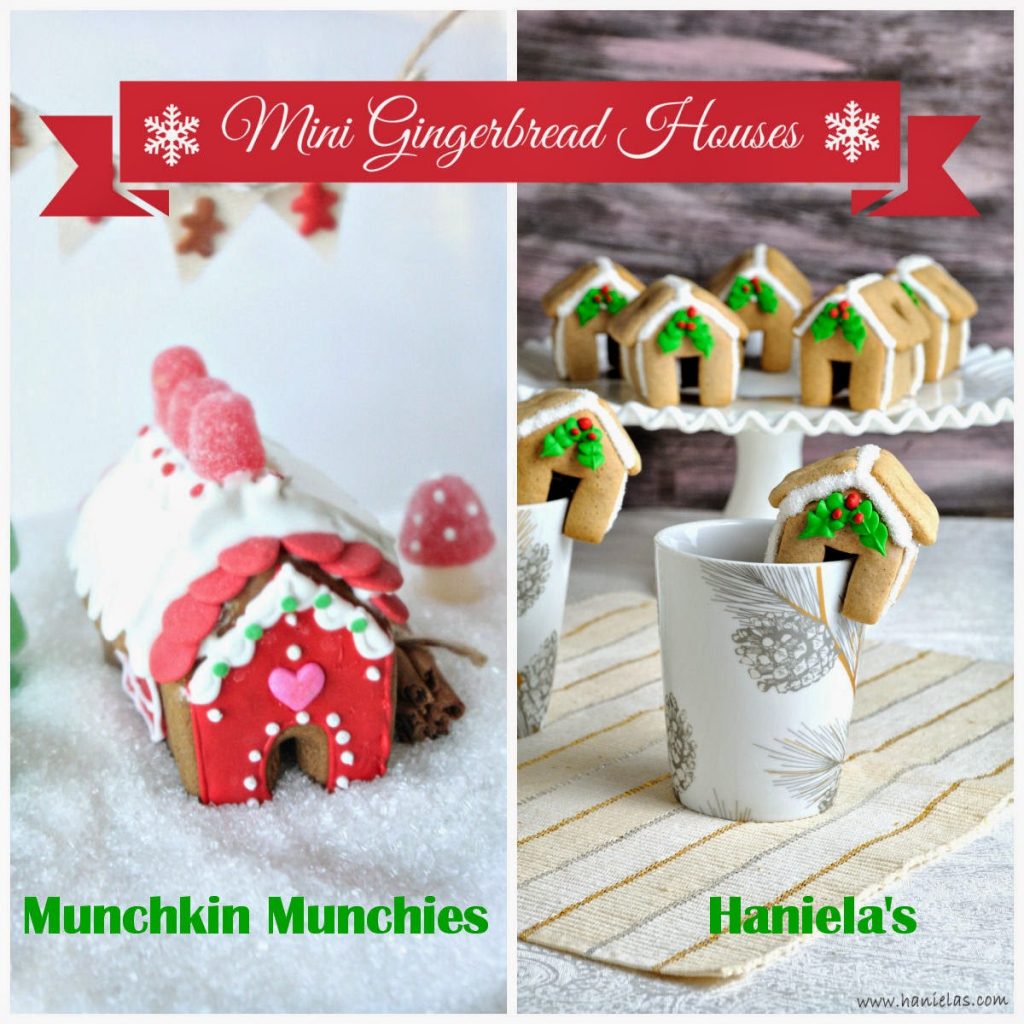 To make Mini Gingerbread House Cookie Stirrers you need :
Honey Cookies
(one batch will yield about 15  mini gingerbread houses, remember to roll the dough thin-see the video below), or  
Sugar Cookies
or  use other cookies ( chocolate, gingerbread etc),  I recommend using cookies that are sturdier something that you can actually use to stir a drink. Honey Cookies worked great.
Royal Icing Stiff Consistency : white
If you'd like to make these, follow my easy step by step tutorial. I promise you they are easier to make than you'd think.

You can also make these ahead of time, store them in the airtight container. I love these rectangular containers by Mainstays. I think they are originally sold as cupcake carriers but I use them for anything baked, they hold a lot of cookies, cakes etc. All of my Christmas cookies go in there. I have several of these containers and I use them a lot, they are sturdy and they wash easily, too.