New Year's Eve Countdown Cookie Centerpiece
Are you planning a New Year's Eve Party this year? Here is a cute idea you can use as a table centerpiece and it also doubles as a favor for your guests to take home.

To make a New Year's Countdown Cookie Centerpiece you need:
Generally I use sandwich bags to ice my cookies, here I'm using a piping bag fitted with a tip #3
Bake the countdown cookies, numbers from 1-10 and bake 10 base cookies(approximately 2.5inches in diameter).
Ice cookies with white royal icing, let dry.
Using stencil and Silver or Gold color mist, apply stencil pattern onto the number cookies.Position the stencil directly onto the cookie and then spray with the mist, using the even pressure to prevent over spraying. Carefully lift the stencil upwards, let the stenciled pattern dry completely before handling cookies.
Using a little bit of medium stiff icing attach numbers onto the round bases. Use crumbled plastic wrap for support if needed. Particularly number 3 can be a little tricky to make it stand. Let dry.
Once cookies stand on its own, arrange them in the center of your table, or you can also wrap them up in a clear bag and use them as favors at your New Year's Eve party.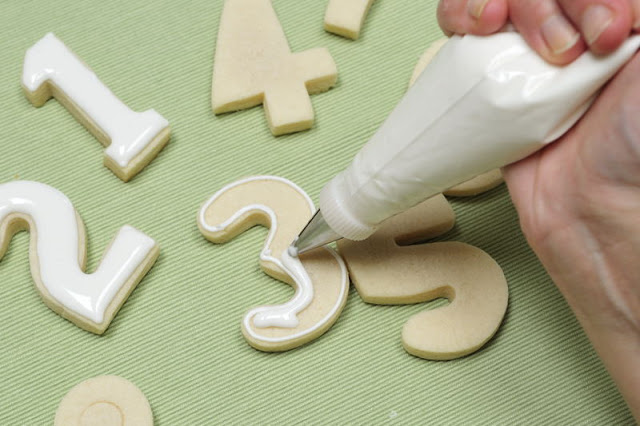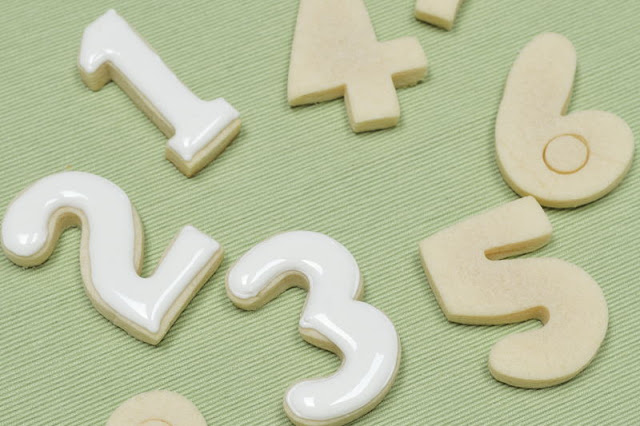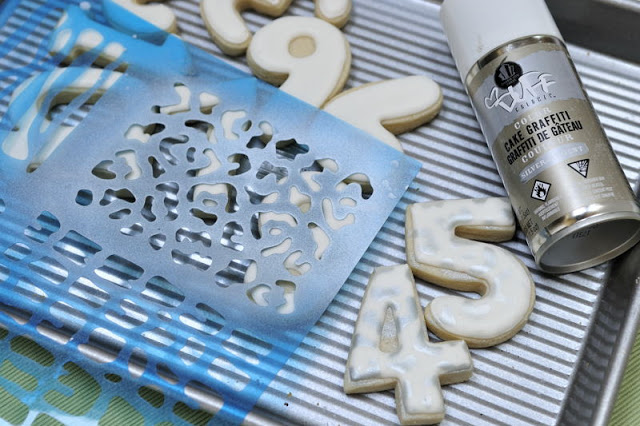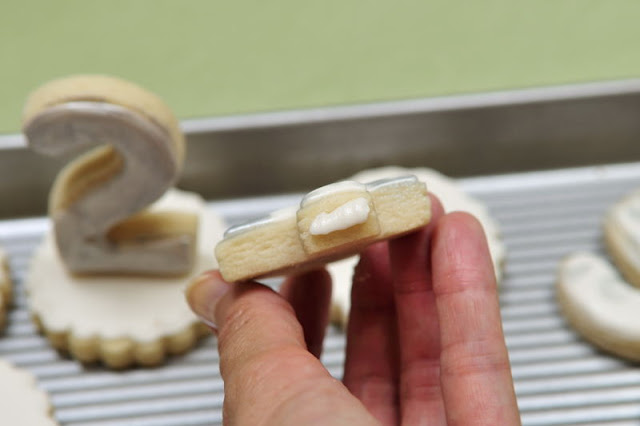 Arrange cookies on a table or a plate and use them as part of your table decorations.