S'mores Cookie Swizzle Sticks
Today I'm sharing a cute s'mores treat and diy gift idea. A year-round favorite cookie treat with a Valentine's Day twist : Valentine's Day S'mores Cookie Swizzle Sticks for hot cocoa.
updated post from 2013
HOW TO MAKE S'MORES EDIBLE COOKIE SWIZZLE STICKS
GRAHAM CRACKERS
Prepare cookies using my Graham Crackers Recipe. Use a long rectangular cookie cutter or cut out cookies with a pastry wheel.
Roll out cookie dough to about 1/8 inch thick. Then cut our graham cracker cookie dough into 4 1/2 inch long and 1 inch wide strips. Remember to cut out equal amount of hearts as well. I Use 2 inch heart cutter. I was able to make 15 assembled cookies swizzle sticks.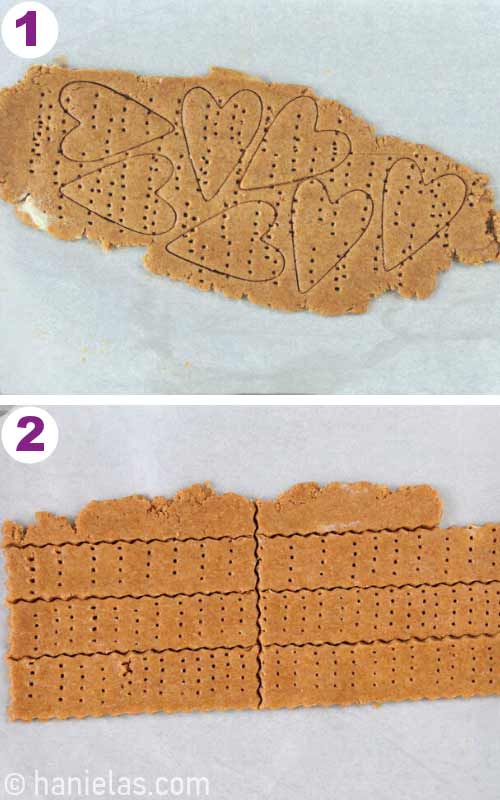 MARSHMALLOWS
Depending on what's available to you use regular mini marshmallows or micro marshmallows. I really like the micro marshmallows, they are so dainty.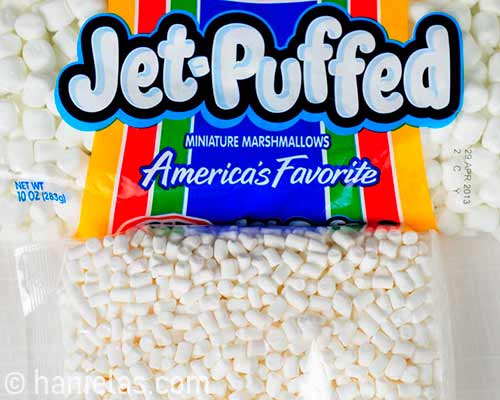 EDIBLE S'MORES SWIZZLE STICKS ASSEMBLY
To assemble S'mores Cookie Stirrers you need :
graham crackers – rectangular pieces (4.5 inch x 1inch) and heart cut outs (2inch)
1 cup dark chocolate chips, melted
2 cup micro marshmallows or mini marshmallows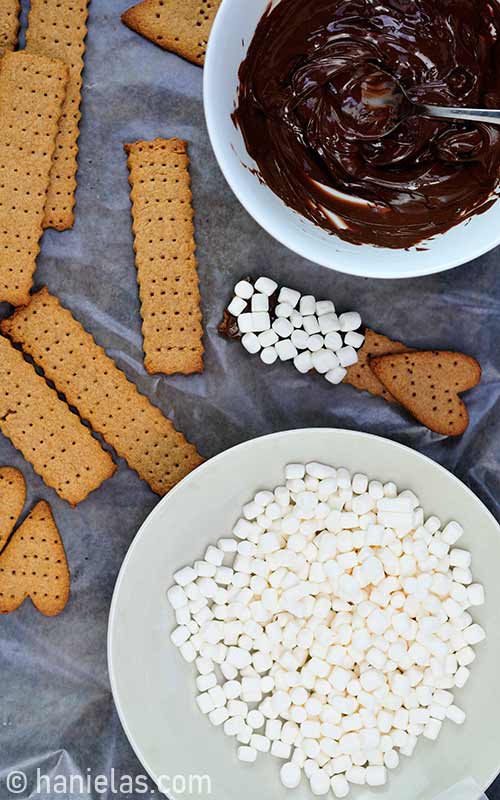 Melt 1cup chocolate chips in the microwave in 20 second intervals on 50% power setting. Stirring well after each heating. Don't over heat or chocolate will sieze.
Spread a thick layer of chocolate on half of the cookie stick.
Attach as many micro marshmallows onto the melted chocolate as possible.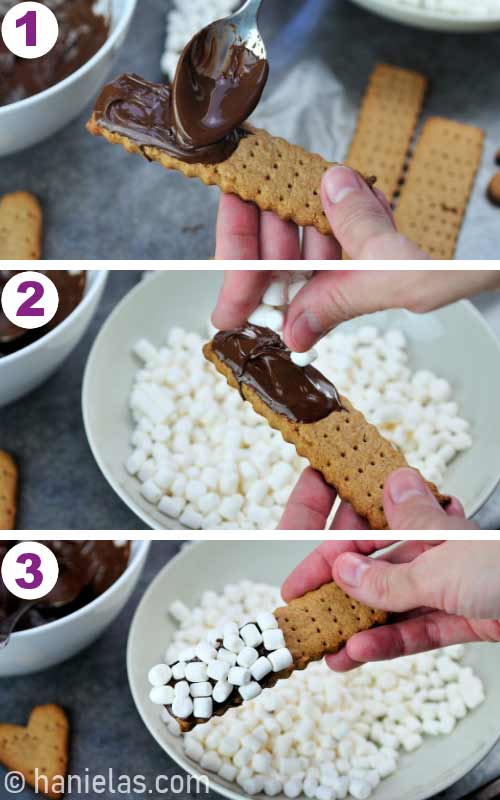 Then spoon melted chocolate on the back of a heart cookie and glue the heart cookie onto the cookie stick.
Place assembled s'mores cookie swizzle sticks onto a wax paper. Let chocolate harden before handling. To speed up the process you can also refrigerate assembled cookie stirrers for 10 minutes.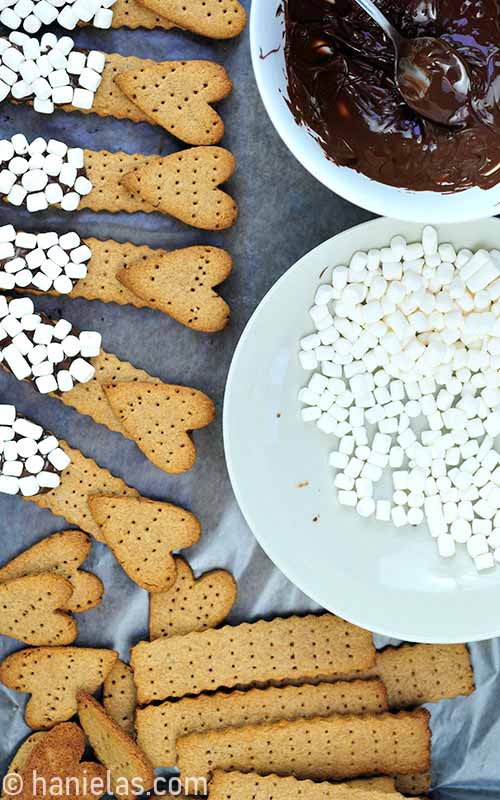 DIY EDIBLE COOKIE STIRRERS AND HOT COCOA GIFTS
Homemade drink sticks are a perfect complement to homemade hot cocoa or coffee. Use them to make cute edible gifts for your family and friends.
Package cute heart s'mores cookie swizzle sticks into clear bags long with a bag of Homemade Hot Chocolate Mix. These edible cookie spoons are perfect for stirring and dipping into hot cocoa.
TO MAKE S'MORE SWIZZLE COOKIE STICKS YOU NEED
RECIPES
TOOLS
Get all the tools in my Amazon Shop
Pastry Wheel
Heart Cookie Cutter
Micro Marshmallows
MORE CUTE S'MORE IDEAS :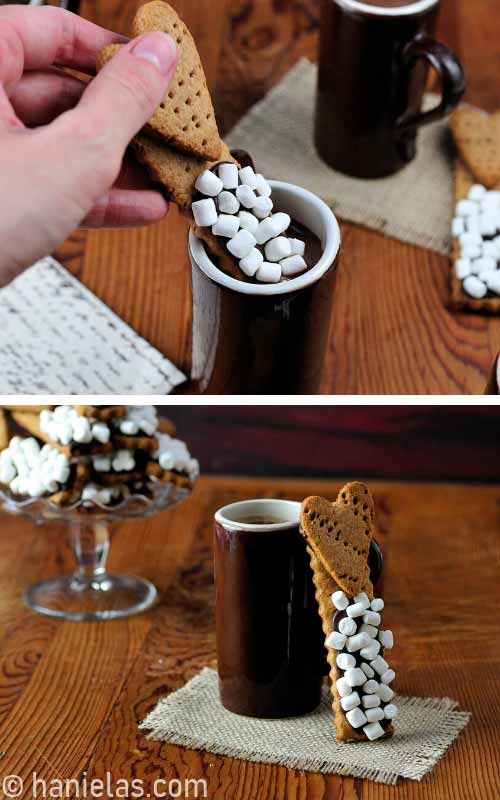 This post was originally published on January 14th, 2013. On January 16th, 2020 I updated this post with new photos and written text.
This post contains Amazon affiliate links that earn me a small commission, at no cost to you. I only recommend products that I use and love. Learn more about my affiliate policy here.