Church Gingerbread Centerpiece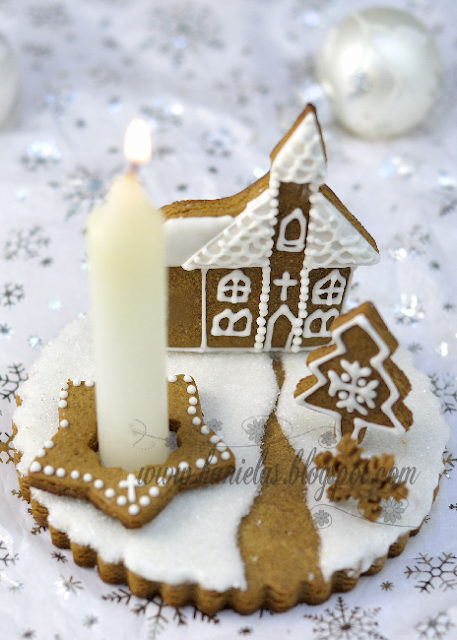 Today I wanted to show you another gingerbread centerpiece I made for the Holidays.
You can see my Snowflake Centerpiece
here
.
I had the Church cutter since last year, but I've never used it before.I think I will give it a go for some sugar cookies this year. It is such a pretty image.
I have few more of these to decorate and assemble; unfortunately I ran out of royal icing, so I'll have to make some more and hopefully finish them tonight or tomorrow. Design of the next centerpiece is coming along really nicely, it looks really cute so far.
I have all the gingerbread pieces on my kitchen island and every time I walk by I can smell them, it is really wonderful and it just reminds me that Christmas will be here before I know it.
Happy Holiday Decorating