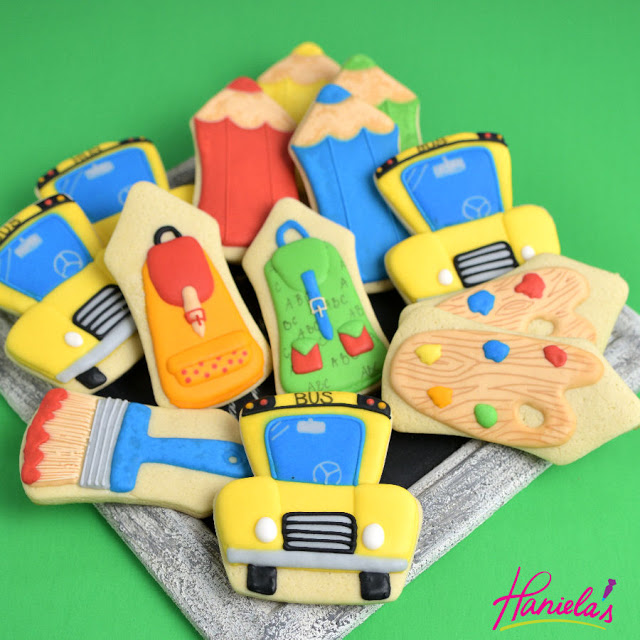 School year has already started in some areas. Today I noticed few School buses on the road, a sad reminder that Summer is really winding down.
So today we are going to make Back to School Cookies, starting with the school bus cookies, colored pencils, pack backs, paint brush and a palette.
I used 2 cutters from the
Sweet SugarBelle
Set, the bus if you look closely is a cake cookie cutter as  I don't own the bus cutter I thought this would be a good substitute.
Tools you need to make the cookies
Sugar Cookie Recipe
Fresh Lemon Royal Icing
Needle Tool
Disposable Piping Bags
Cookie Cutters
Edible Markers
Americolors Food Colorings
Check out the video to learn how to make this Back to School Set. Enjoy.