Penn State Graduation Cookies
It's been a busy month, we started the garden, and things are starting to grow. We've had first radishes last week, there are some mini peppers on the plants, and so things are starting to look alive again. After a long winter it is a welcomed change.
In the month of May I also taught  2 Cookie Decorating Classes.
Another class will be held on June 26th, and all the details and how to sign up can be found over at The Craftery.
It's a graduation season and a I made these graduation for a PennState Graduate.
I used an actual graduation cap for inspiration. My cookies are about 2.75-3inch so obviously I couldn't fit all the details on there. I compromised and I used several patterns from the design that I really liked and I piped them onto the cookies.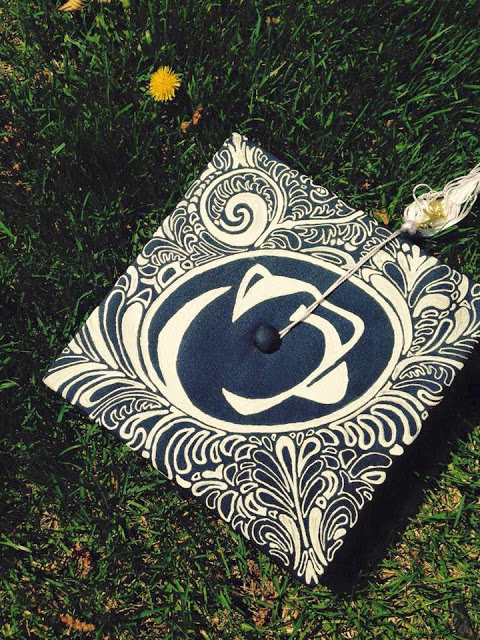 An actual graduation cap used for inspiration
Follow my video and learn how to make these use a simple paper templates.