May 7,2011
I decided to share with you updates from our garden. Since blogger wasn't cooperating this week much, I will be posting last week's photos as well this weeks photos, that way you can compare how much we have grown, and we have. Yesterday I thinned radishes and later we enjoyed freshly baked french baguette with butter topped with freshly picked thinly sliced radishes.Little salt …heaven.
I like crunchy things like pickling cucumbers, fresh zucchini, snow peas..etc.
I'll try to give you an update from our garden every week. Plan is to
take the photos on the weekends, that way I have an exact time frame of 6-7 days between each photo shoot.
You should see our strawberries, not only they have a lot of flowers, I've spotted some fruit forming as well. Beans started to come out just yesterday!
For those who are not familiar with our garden I suggest that you visit my post from last year
This is the first year we planted peas, and I can't wait for them to produce.
Peas – MAY 7th and May 14th, 2011
May 7th, 2011
STRAWBERRIES
Aren't they gorgeous!??
I can't wait to try some new recipes this year.
Like this one Strawberry Lemonade by Diane from Created by Diane and many others, if you have a favorite strawberry recipe, feel free to leave me a message I'd love to try new things this summer.
May 14th, 2011
Top- May7th, Bottom -May 14th, 2011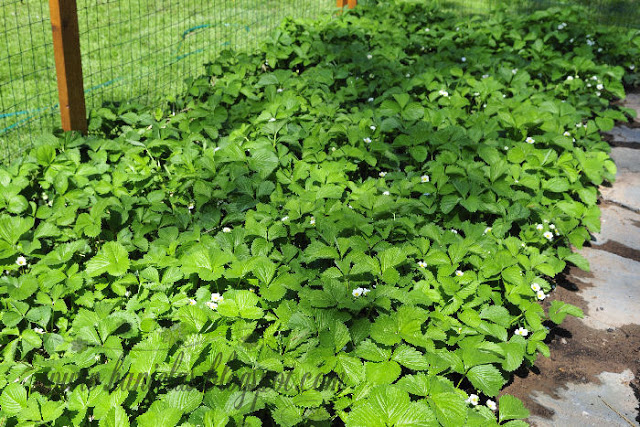 Strawberry Field
PEAS
Left- May7th, Right-May 14th, 2011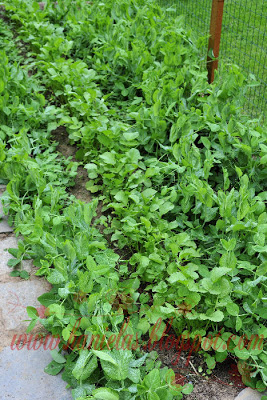 Peas and Radishes, May 14th, 2011
Herbs, May 7th, 2011
SCALLIONS
Left – May7th, Right – May 14th, 2011
BROCOLLI
Left- May7th, Right May 14th, 2011
BEANS
Left -May7th, Right -May 14,2011- Beans are starting to come up
ZUCCHINI & WINTER SQUASH
May 14th, 2011
Zucchini, May 14th, 2011
TOMATO
I decided to try a different varieties as well last year's favorite "Juliet"

CUCUMBERS
Cucumbers, May 14th, 2011
Cucumbers, May 14th, 2011
NEW GARDEN/ADDITION
So that's it from our garden from this week. I hope to share more next week. I planted some zinnias so hopefully they'll be out by next Saturday. Happy Gardening to you all.
I'd love to hear about your garden, feel free to email me your pictures, or leave me a link to your blog where you have pictures of your garden.