Baby Rattle Calculator, Geeky Baby Shower for Jennifer from NoYoMoCo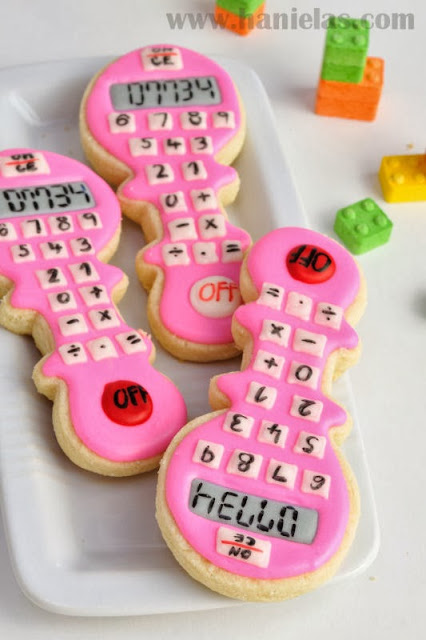 Guess what? You haven't heard? Someone just had a baby! Jennifer, super talented blogger behind her popular blog Not Your Momma's Cookie had a baby girl. Little Miss Seraphina Noelle.
Today, several of my blogging friends and I, we are celebrating Jennifer and her new bundle of joy in a virtual baby shower. Since Jennifer loves all things geeky, it is a Geeky Baby Shower.
I decided to make a Baby Rattle that looks like a calculator with display reading hello when turned upside down. Calculator hello or 07734.

To make these cookie you need:
Don't forget to check out rest of the decorated cookies from the Geeky Baby Shower.

Visit my blogging friends and their awesome creations by clicking on the links bellow.
1. GEEK BABY GIRL OWL COOKIE by Melissa from Simply Sweets by Honey Bee
6. GEEKY SUGAR COOKIES by Sue from Munchkin Munchies