I will be showing you how to make pretty Flower Cookie Bouquet decorated with Wafer Butterflies.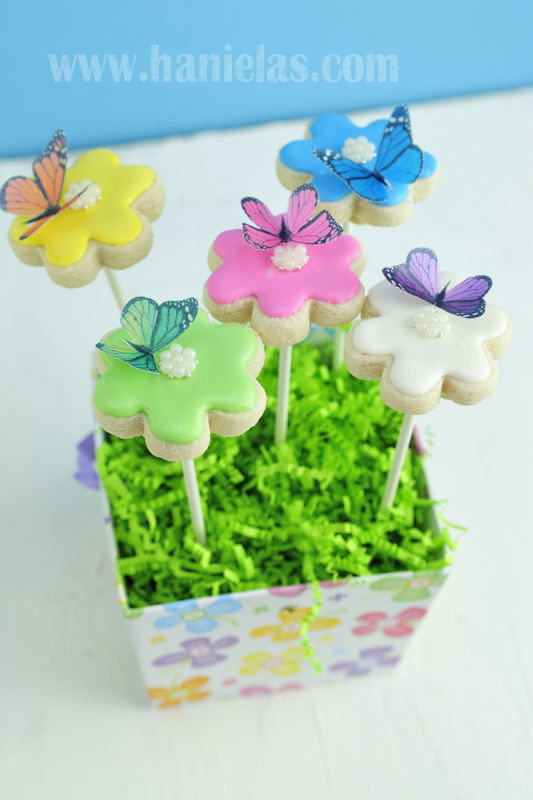 Spring is here! And it finally feels like it is here to stick around. It is not going anywhere.
Trees are showing off their tiny leaves and many of them are covered with blooming flowers, too. Gloomy winter days are over. Once again!
I have been itching to make Flower Bouquet Cookies for a while. Flower Cookie bouquets are perfect for Mother's Day, birthdays, anniversaries, tea parties or bridal showers.
WAFER BUTTERFLIES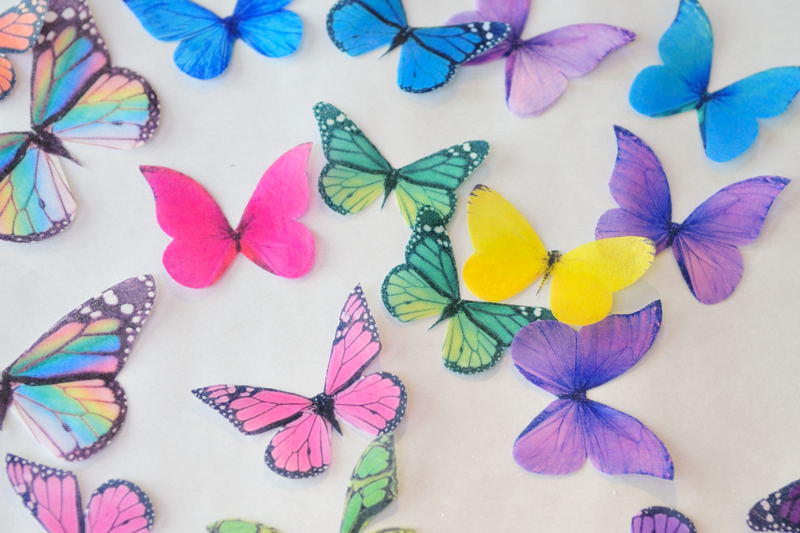 Often, when doing dishes in the kitchen looking through the window above the sink I watch butterflies feeding off the flowers in the back yard.
I decided to add Wafer Butterflies to my DIY edible cookie arrangements. They are really easily obtained. I bought them online.
You could also use small Royal Icing Butterflies.
FLOWER COOKIE BOUQUET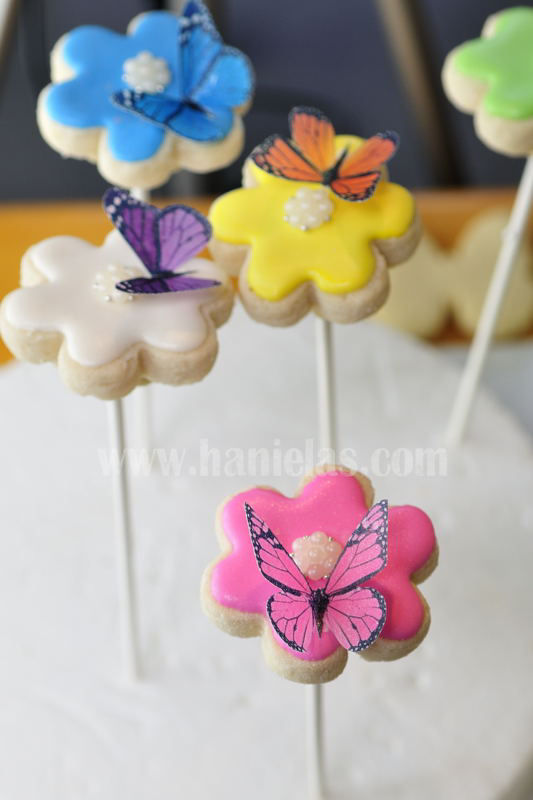 BAKING
Bake 2 sizes of flower cookies. One large size and one smaller one with a center cut out.
Use a drinking straw to make the opening in the smaller flower cookie. This can be done either before you bake the cookies or right after you take them out of the oven. Let the cookie cool completely.
DECORATING
Ice the larger flower cookies with 15 second consistency royal icing. Let dry.
Attach pearls and silver dragees onto the cookies. Use royal icing for the glue.
Spray the cookies with Pearl Luster Dust.
Pipe small amount of royal icing on the back of the wafer butterfly and attach it onto a cookie. Let dry.
ASSEMBLY
Pipe stiff royal icing in the center opening of the smaller flower cookies. Push the lollipop stick in place and let dry.
Then, once dry, insert lollipop sticks with the smaller flower attached at the top into a styrofoam for support.
Pipe stiff icing on top of the smaller flower and attach larger flower cookie decorated with butterfly. Let dry completely.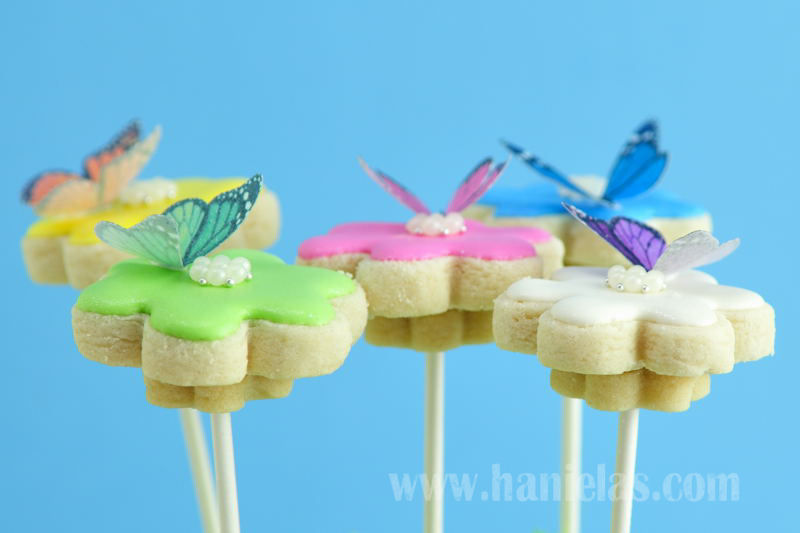 COOKIE BOUQUET ARRANGEMENT
Fit the bottom of the container with a florist foam, poke holes into the foam, where you want to place cookie pops.
Then arrange cookie pops, fit them into the pre-made holes. Fill the area with crinkle paper.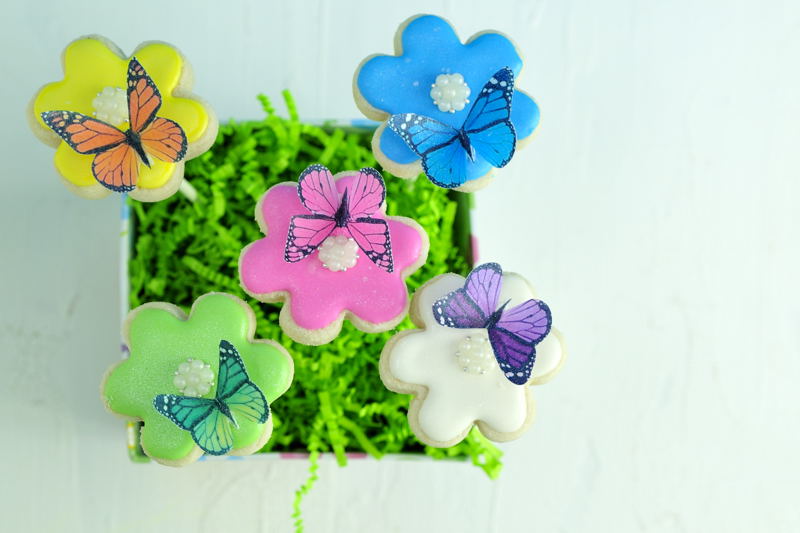 TO MAKE THE COOKIES YOU NEED
This post contains affiliate links. Learn more about my affiliate policy here.