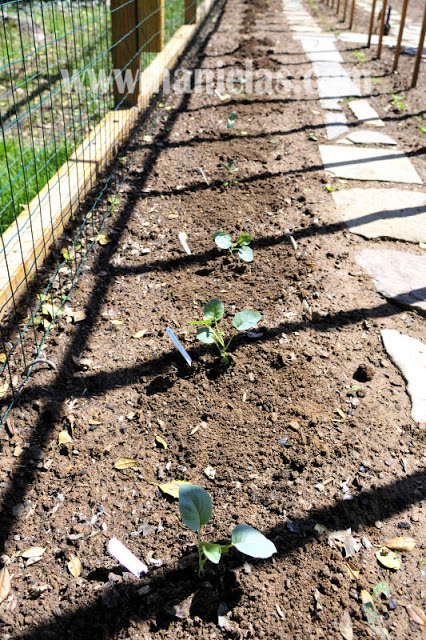 Broccoli is a cool weather vegetable and does best in Spring or Fall, it doesn't do well in Summer and in the heat so it is best to plant it in the early Spring, or in early Fall/late Summer. Just like radishes it goes to seed as soon as it gets little warmer, and just like peas it is able to withstands mild frost. We had few cold nights just a few days ago and it did really well.
If you are new to my blog and you're just starting to follow my gardening adventures, I've already shared few gardening posts this year. You can find my previous posts here.
Garlic is doing great and Radishes that were planted earlier are growing nicely as well. Onions are coming up, peas and beans are out as well. It is a fun process to see bare soil and suddenly in matter of days there is something growing, from a tiny little seed.
Hardening Off Your Seedlings
Before you trasplant your seedling outdoors, be sure to harden them off, gradually expose seedling to sunlight, and fresh air, wind etc. Remember, conditions indoors are dramatically different from those outside so you want to prepare your little plants well so they will adapt to new conditions without problems.

Start with couple hours a day, avoid direct sunlight. Avoid really windy days, seedlings could break easily. Then move to a half day and so on.

It is best to start several weeks before transplanting seedlings into the garden.

Remember Tomatoes and Peppers will not withstand cold weather if kept outside.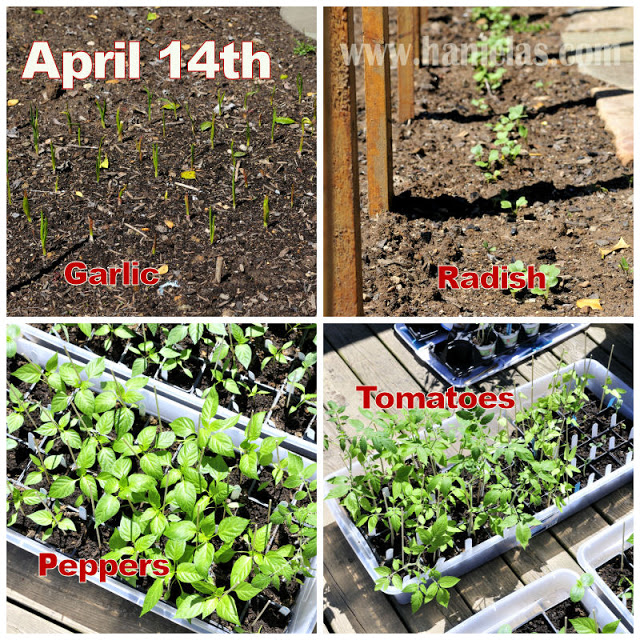 We planted 2 varieties of Broccoli this year and also few Cauliflower Plants.
I'm really looking forward Romanesco Broccoli, they say it is a cross between broccoli and cauliflower. Visually it reminds me of some kind of futuristic device or a vintage seashell? I hope to eat it at the end but I also want to document how it grows.