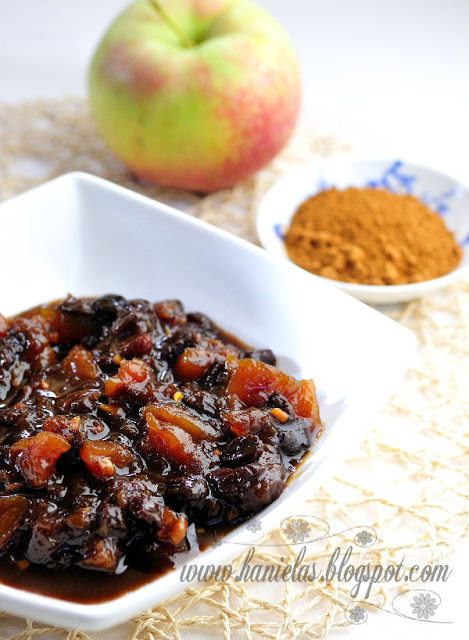 I've been so busy this week, hardly any blogging/fun time to spare.
We've been working on a loft bed for a little boy, as a part of his wish, for Make a Wish Foundation. It is a quite a project, finally frame is standing since last night, and it is so very exciting to see it happening.
I've been little more than focused on keeping the house dust free, I'm like the dust's worst nightmare, running a vacuum every 5 minutes.With a project like this it really can get out of hand without a proper care as dust is accumulating so fast! So if you hear a vacuum at midnight..that's probably me!
There is an unseen reward when you do something like this, it somehow, at the end makes you feel warm inside, you know that you made the wish come true.
I can just image how Madox is going to run through his loft house.
~
I've been meaning to make Apple Chutney, never got around it though. I've never even had a chutney..I mean what is it?
Once I read it is a one pot deal, I knew this was going to be my thing, I love one pot things.
~
You say Apple I say Cinnamon. Why is it ?Apple and cinnamon, together they make a perfect marriage? Perfect flavors and I can't never get enough of them.
Few days I got I got my first Vietnamese cinnamon, I've been meaning to get one for so long, I've heard all the rumors and I wanted to see or in this case smell it for myself.
Once it came I immediately had to perform smell check.
Result : It has a significantly sweeter smell then regular cinnamon then I used it my morning yogurt and that was a difference too, much more flavorful then my regular cinnamon. Winner!!!
I was so excited I had to use it immediately!
Apple Chutney
about 3-4 apples( peeled, cored and cut into about 1/2inch(1cm) chunks
1/2 small onion, finely diced
1 clove of garlic, chopped
1tbl fresh ginger, chopped
3/4cup honey + more if desired
1/2cup raisins
1cup apple cider vinegar
zest of one orange
1/4 cup chopped dry fruit of your choice, like apricot, prunes etc
2tsp ground cinnamon
1/4tsp cloves
1/4tsp freshly ground nutmeg
1/4tsp ginger
1/2tsp tumeric
for heat:(optional)
1/4tsp white pepper
some red chili flakes
Bring all the ingredients to boil and then reduce to simmer, cook for 50-60 minutes, or until it thickens.
Store in the fridge until ready to use.If you prefer non spicy, omit pepper and chili flakes.