My second batch of soft pretzels turned out to be way better than the first one.WHY? I dipped them in water-baking soda solution before baking. Who knew the difference between doing so and not doing it at all would be so ridiculously tasteful. I'm really impressed by these savory delights. Really tasty and fluffy soft inside.I used sea salt and caraway seeds as toppings.
~Ultimate Soft Pretzels ~
Recipe by Alton Brown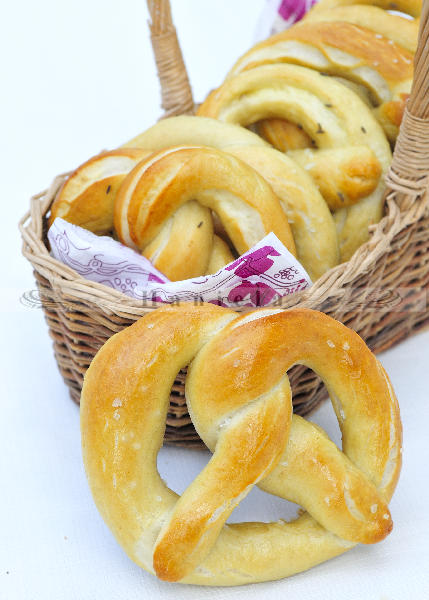 Surprisingly easy to make, they deliver all you look for in the soft pretzel.
Related
Chocolate Ginger Challah Bread

Apricot Bread Tartlets
Chocolate Walnut Roll
Sweet Bread Cheese Fruit Tartlets
How To Make Farmer's Cheese
Apricot Tartlets
Kiwifruit Cake
Banana in Chocolate
Strawberry Tiramisu
Grapefruit Cupcakes