Beautiful Tomatoes from the Garden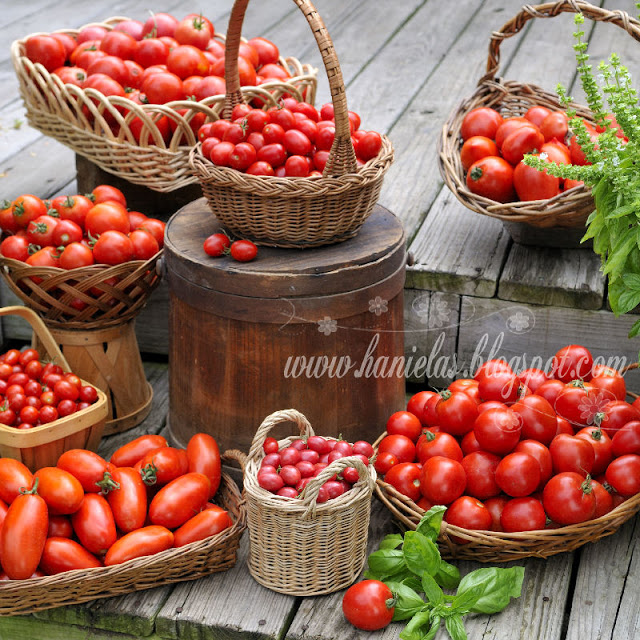 I've never thought there would be a day I find myself analyzing pictures in Food and Wine Magazine, and any food picture for that matter. It has been an interesting journey, and now knowing and feeling this just might be my new calling I hope to be better by next year's time.
When we picked our tomatoes I instantly knew, just looking at them on the table I wanted to do something pretty something that would make you smile when you look at them. I had an idea of "cascading display" using our porch stairs.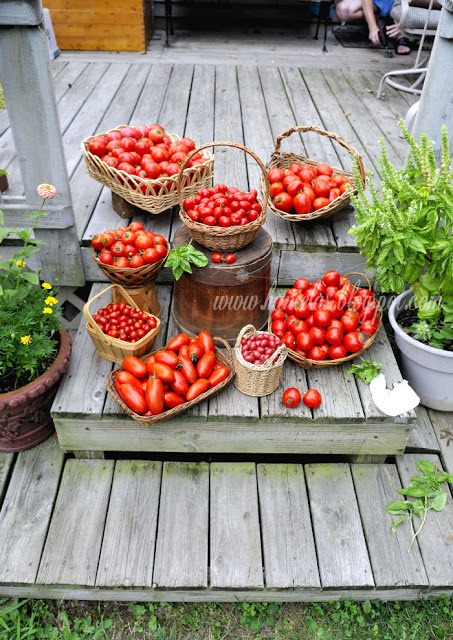 All the tomatoes in these pictures were picked from our garden
Tomato Shoot happened on Sunday, it was my last chance as tomatoes were picked day before and I wanted them to look as fresh as possible.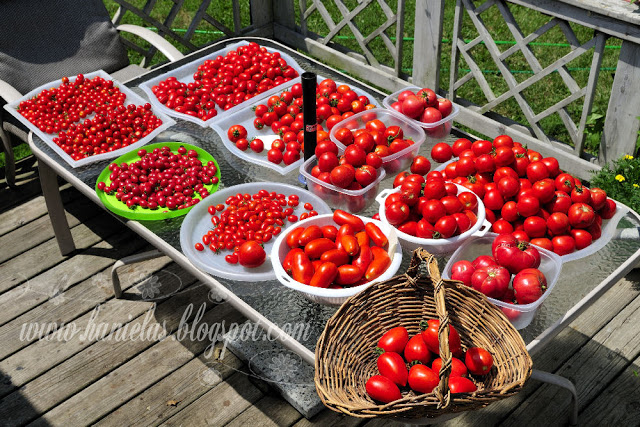 For the best appearance I wiped each one with a dampened paper towel.
My lovely neighbors Jim & Jenna were kind enough to let me go through their collection of baskets and so with bunch of baskets I was well underway to make our tomatoes shine. I wiped all the baskets from dust and prepared them, tested what tomatoes would go where.
It was humid and sunny, it took me about an hour to set everything up, get the tomatoes into the baskets, make the arrangement,etc, another hour to take the pictures. I know it seems little excessive but not really. See before I'd get really impatient but I learned it takes time and so I have to make time if I want to see something I like.
As I had all the baskets arranged I had to get inside to get my white reflector board and I accidentally flipped over the top basket with grape size tomatoes… they ran all over the stairs, grass.
I realized I needed some green in there too and I decided to move my basil around so it would be in the picture.