This was a last minute cake for our neighbor's granddaughter's 1st Birthday. I think it turned out quite sweet, I hope little girl liked it.
Buttermilk Cake filled with strawberry buttercream.
Light Buttermilk Cake/Cupcake Recipe is coming soon.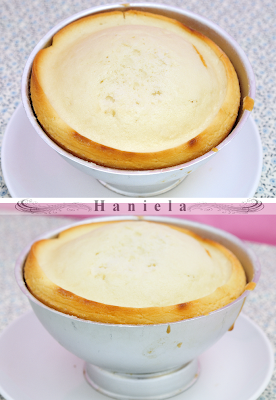 I used one half of Wilton Sport Ball pan to make it.
I covered the cake with Marshmallow fondant, decorations are made either from fondant or royal icing.
Butterflies are made from royal icing. You can see my detailed tutorial on how to make Royal Icing Butterflies here.
To attach butterflies and other decorations to cake I used a dab of royal icing, it works like edible glue.
Related Posts
Royal Icing Butterflies
Royal Icing
Luster Dust
Marshmallow Fondant Recipe
Gum paste Recipe