Woodland Rose Cake and King Arthur Flour Giveaway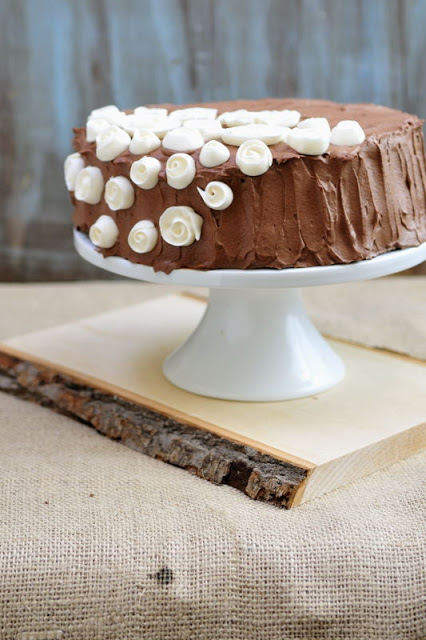 Few weeks back I was contacted by
King Arthur Flour
and I was invited to participate in a really sweet project that involves cake making. How could I resist? It's a cake!
I received a package full of cake making/decorating essentials (I've never used parchment rounds before, if you can believe it I still hand cut them, what a treat, they are great!).Though I have to say, as a self taught cake baker I was really curious to see new Cake Essentials DVD. I've never taken any classes and any new source of information is really valuable. This Dvd is done beautifully, it explains different stages in the cake making process, from the chemistry of cake baking to a beautifully decorated wedding cake. Lady instructor in the video was great, very clear and to the point. I also learned a new trick how to defrost butter quickly without melting it in the microwave.
*For the Giveaway Scroll Down
For my cake I decided to keep it simple yet beautiful enough for a special occasion. Something that anyone could make, and it wouldn't require a whole day to create.
I've always loved woodland inspired dessert tables and bark decorations. Roses and dark chocolate. Sounds pretty, right? I ended up making this pretty Woodland Rose Cake.
To make Woodland Rose Cake you need:
Ateco 8 Piece Decorating Set (includes 6 piping tips, piping bag (it was so easy to clean) and a coupler)
Medium Offset Spatula
long serrated knife to torte the cake
wax paper
flower nail or a meat thermometer if you don't have flower nail.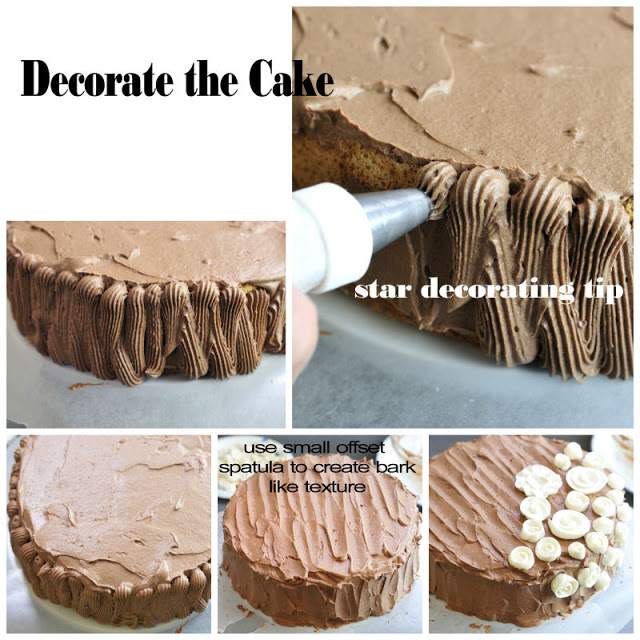 VIDEO TUTORIAL : WOODLAND ROSE CAKE (includes how to make royal icing ribbon roses, torting, filling, frosting, decorating the cake)
GIVEAWAY
Prize – Cake Essentials from King Arthur Flour (see the picture below)
Open to US. Residents only
Please use the Rafflecopter to enter this giveaway

Disclaimer: This giveaway is sponsored by King Arthur Flour. I was
provided products shown above. I was not
compensated for writing this post, all of the opinions are my own. Hani