Bokeh/pronounced with bo as in bone and ke as in Kenneth, with equal stress on either syllable/ term comes from a Japanese word for Boke – "blur", in photography it means out of focus blur.
I tried this technique last year and I loved it. Here are few of the Heart Bokeh Shots from last year.
I'm particularly fond of the book shot, though it is not perfect and I think it turned out quite lovely.
"Spirit of the Heart"
"Fire in My Heart"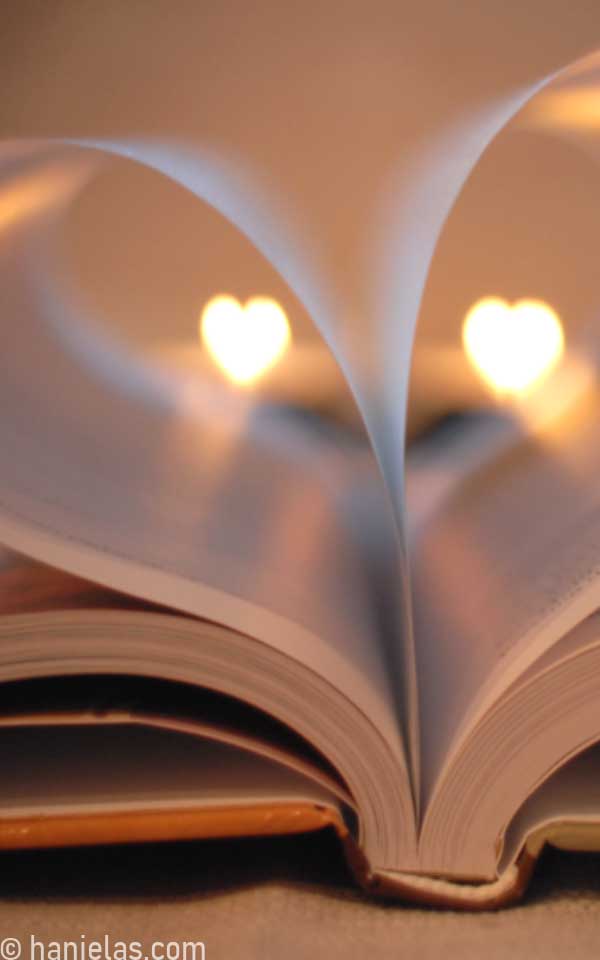 I decided to try it again. I made a brand new "heart" lens hood
Here is what you need to make your ♥ Bokeh pictures :
-you need a large aperture lens
Sheet of black paperboard/ I bought mine at craft store/
exacto knife
Super glue
Tape
Cut the circle, using a measurement – diameter of your lens, you want to make the "lens hood" so that it fits on the lens.
Cut out the shape in the center of the circle, using your exacto knife, take care not to cut yourself. I used a heart shape and flower shape. I made an opening about 15mm / my previous " heart lens hood" was with the 20 mm opening and it worked as well ./ You can hand cut it or perhaps use a Electronic Cutting Machine. I don't own one, but it may be worth trying; you could make some interesting shapes like snowflakes, cars…etc. Let's Have Some Bokeh FUN!
Now you need to cut the strip that will be attached to the circle you just made. Make small teeth on the strip to ensure snugly fit with the circle. Using super glue attach the strip to the circle. You can only glue several teeth at a time, don't try to do all of them at once.I tried, it didn't work.
Once you have the strip glued to the circle you can use some tape to make the hood sturdier if necessary.
Now you are ready to take some pictures. Attach the "heart lens hood" on your lens.Set your camera to its lowest aperture value / completely open/ and shoot away.
You can also purchase Bokeh Masters Kit
Here are few photos that show heart bokeh