Angry Birds Easter Eggs Cookies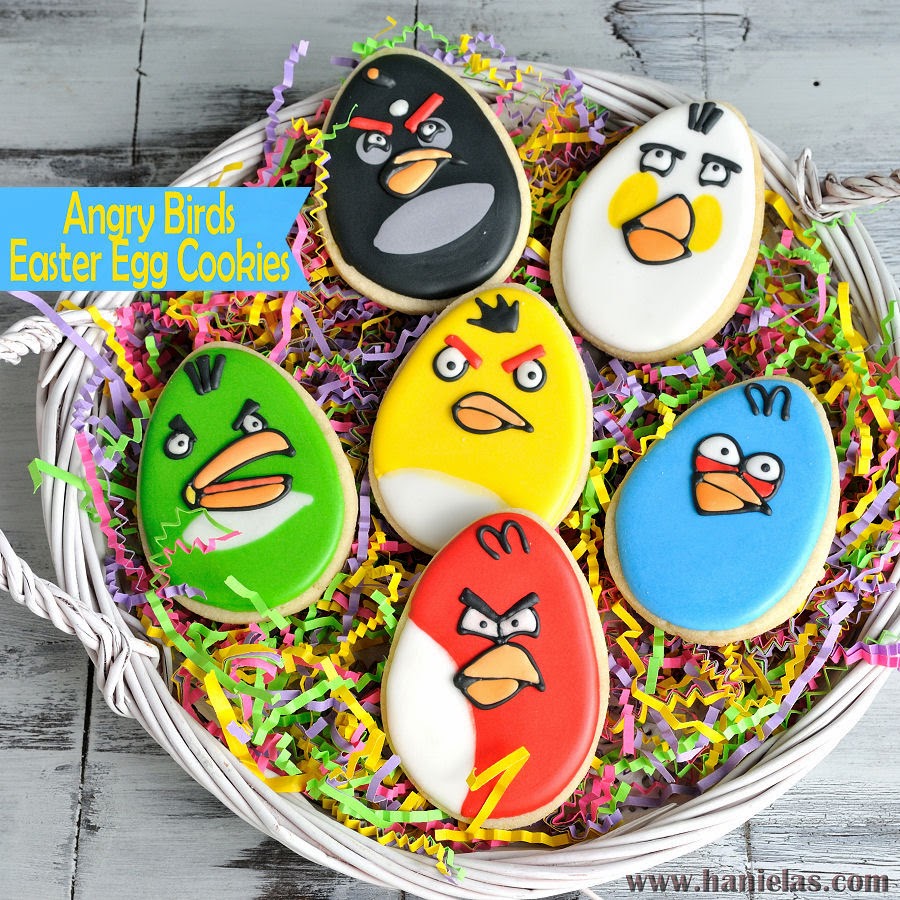 5th  and last day of Easter Tutorials is here. I hope you enjoyed all the Easter Videos this week. Which one was your favorite and why? I'd love to know.  If you are just joining us, make sure to check our previous posts from Easter Collaboration Project.
Day 1 – Pretty Easter Cake decorated with Buttercream
Day 2 – Cute Easter Bunny Cookies with Carrot Ears
Day 3 – Easter Chicks Coloring Pages Cookies
Day 4 – 3 D Easter Carrot Car Cookie
Here is our EASTER TUTORIAL SCHEDULE : HANIELA'S – MONTREAL CONFECTIONS.
Easter Project Schedule March 24th-March 28th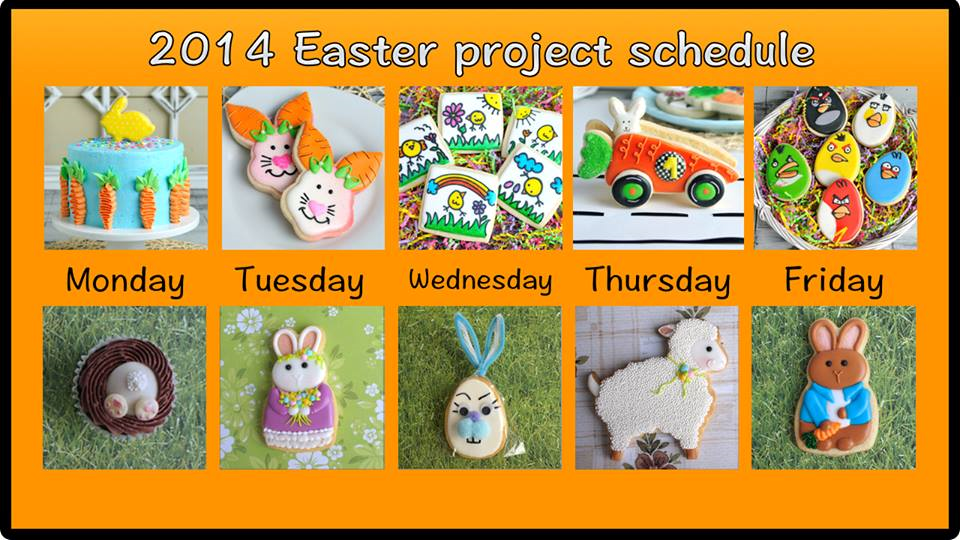 Today we are going to make Angry Birds Cookies.
Main  feature of these characters are their beaks. To help me achieve their specific shapes I used royal icing transfers. You can learn how to make these in the video. Enjoy.
To make Angry Birds Easter Eggs Cookies you need:
Angry Birds Beaks Template ( you will need to resize it to fit your project)
Easter Egg Cookie Cutter
Sugar Cookies
Royal Icing Recipe
15 Second  Icing:  yellow, white, red, blue, green, gray, black
Piping Consistency Icing :black
20 Second Icing : white, black
How To Thin Royal Icing
Professional Needle Tool or toothpick
Americolor Gel Food Colorings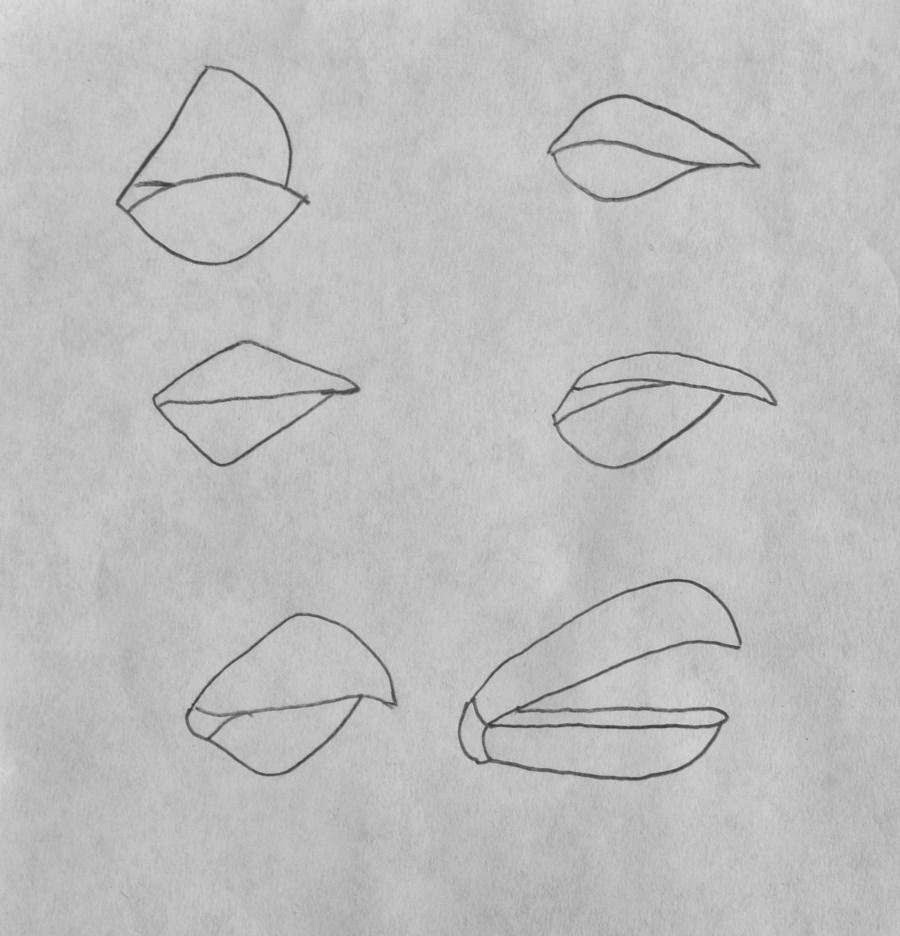 LEARN HOW TO MAKE ROYAL ICING BEAKS, YELLOW, WHITE AND BLUE BIRD IN THIS VIDEO

I divided one long video into 2 shorter ones. Second video is part another amazing Video Easter Collaboration project featuring (from the left):
Julia M. Usher, Sweet Ambs, Pink Cake Princess, Haniela's and Montreal Confections.
Be sure to check out all of the tutorials here.
LEARN HOW TO MAKE ROYAL ICING BEAKS TRANSFERS, BOOMERANG, RED AND BLACK BIRD IN THIS VIDEO
For future Video Tutorials, be sure to SUBSCRIBE TO MY YOU TUBE CHANNEL and follow Haniela's on Google + where I share all the new updates and fun news.