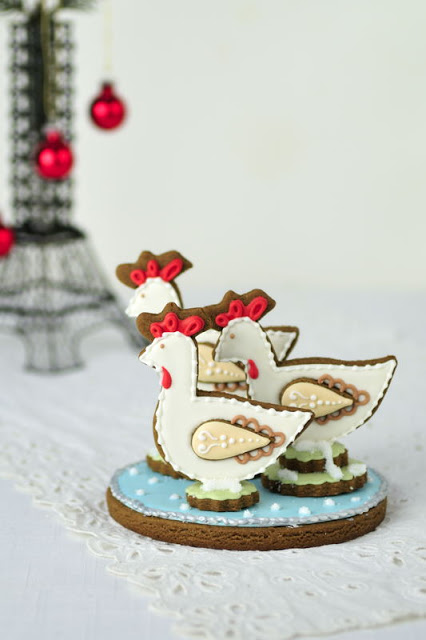 On the 3rd Day of Christmas my true love sent to me 3 French Hens.
I'm super excited to be part of the Callye's (Sweet Sugarbelle's)cookie project : The 12 Days of Christmas. Today is my turn to share my assigned cookie :
3 French Hens
. I'm giving a full report along with a picture tutorial over at Sweet Sugarbelle's. Go check it out
here
.