Starbucks Peppermint Mocha Cakes in Edible Red Cup
I'll be honest I didn't think this was going to work. I had my doubts. If you remember my  Heineken Beer Can Cakes (here is also video – it's a miracle I didn't loose a finger) it was a bit of a pain to get the chocolate can out of the aluminum cans. I wasn't sure if the paper cups would work but I  just had to try. I bought wax coated paper cups and I tried  several techniques with chocolate. At the end it was so simple and really easy. I can't believe I haven't tried it before!
Basically you coat the inside of the cup, let the chocolate set in the fridge, coat again, especially around the top edge. Remember while the chocolate is setting up in the fridge gravity does its thing so I'd say upper half definitely needs another layer of chocolate. Make sure you let it set in the fridge not a freezer. I think sudden temperate change caused the thin layer of chocolate to crack and  cups were not releasing nicely, too.
Let is chill in the fridge for good 30 minutes or more and then run a small blade along the top edge and they should release easily.
Obviously you can fill them with anything you like. I was inspired by Starbucks' Peppermint Mocha and since so many of you requested this on my Facebook Page. I often ask for suggestions for future project there. If you follow me be sure to say hello.
For step by step video check my  Video on Facebook
Or scroll down for a video tutorial.
I kept the chocolate cups in the paper cups when I was filling them to prevent messing up the sides with the filling and my fingers.
To garnish the top I used White Chocolate Snowflakes and Candy Cane candies.
To make the snowflake you need to melt white chocolate. I used White Ghirardelli Melting Wafers. I piped snowflakes on a piece of wax paper, I let them harden and then you can peep off the wax paper and use the snowflake as garnish. My only advise  would be to make them a bit thicker, thinner they are easier they break. I also used some pretty Edible Jewel Dust, though this is is optional, it adds a really nice sparkle to the snowflakes.
You can use chocolate snowflake to decorate cupcakes, too. I decorated these Sweet Potato Almond Cupcakes with them and they are so pretty.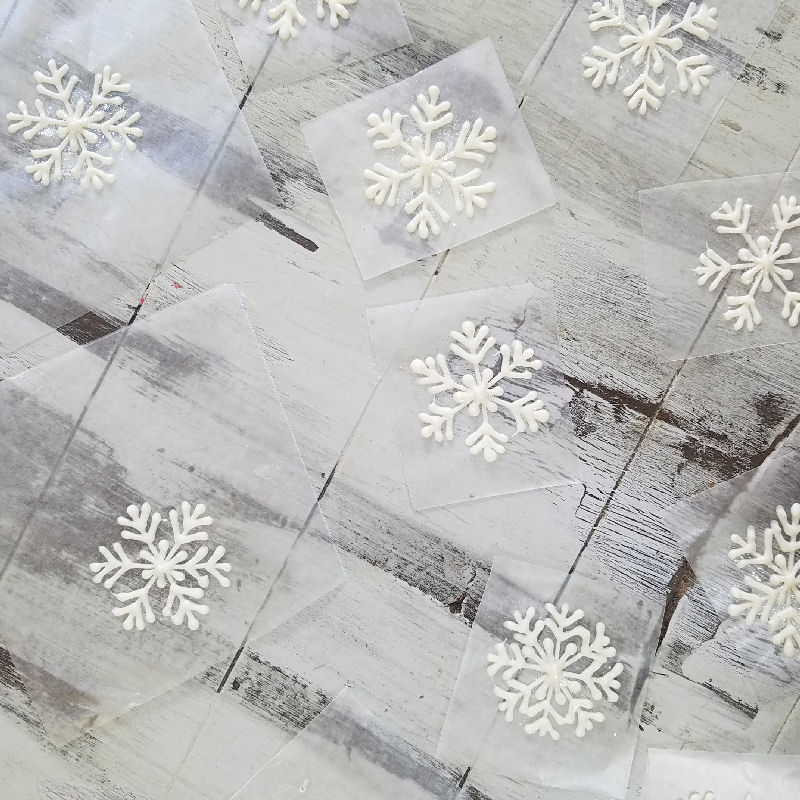 Adding a Starbucks logo is totally optional, I personally think they  look nice without it but if you'd like to go an extra mile you can use edible frosting sheet image or draw the logo on  a white frosting sheet with a green edible marker. Cut it out with scissors, remove backing paper and glue it on the chocolate cup using some white melted chocolate.