Colorful Fall Leaves Cookies
Fall is full of warm and vibrant colors. Those red, yellow green and brown hues get me every year. They are like warm colorful blanket..only if they could last for a little longer. Oh wait, but they can! With these pretty colorful leaf cookies you can enjoy beauty of Fall anytime of the year. How about now.
Happy Fall Everyone.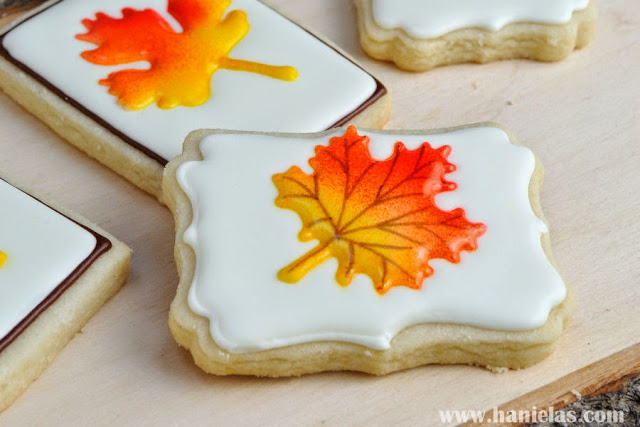 To make Marbled Fall Leaves Cookies you need:
Plaque Cookie Cutter
Rectangle Cookie Cutter
Sugar  Cookie Recipe or you can use this yummy Chocolate Cookie Recipe
Royal Icing
How to thin Royal Icing to 15 Second Consistency
15 Second Icing – white
Let's make these cookie together.

s