Royal Icing Holly Leaves, Accent Decorations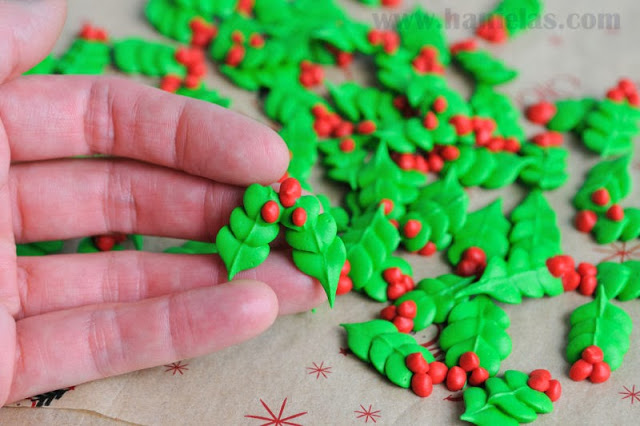 Royal icing accent decorations can be made ahead of time, stored in the airtight container with couple of silica gel packets(FDA approved). They will last for months, if not for years, though I probably wouldn't use 5 years old ribbon roses to decorate cookies. You get the idea. Today I'm going to show in my video how to make pretty Royal Icing Holly Leaves.
You can also find a picture tutorial over at Sweet SugarBelle's.
To make royal icing holly leaves you need:
Royal Icing
Leaf Tip, Wilton #352
Piping Bag, Coupler
Americolor Food Gel Colorings
Silica Gel Packets for Storage
Royal Icing Holly Leaves Video Tutorial
As you can see I used Royal Icing Holly Leaves to decorate this pretty Christmas Gingerbread House – complete tutorial. You can use royal icing decoration to decorate cookies, cupcakes and cakes.