Kitchen Helpers Unlimited
I guess it is pretty obvious that I cook a lot, really a lot, and unfortunately it reflects on my stove. Glass Top Stove is not sure how to put this nicely, but the glass top irritates me as I just can't keep it clean for more than several hours.
I tried using the special cleaner with yellow scrubbing pads, then I got a razor knife blade, cutting my fingers in million places.
Well and then I discovered the magic of WINDOW SCRAPER
BEFORE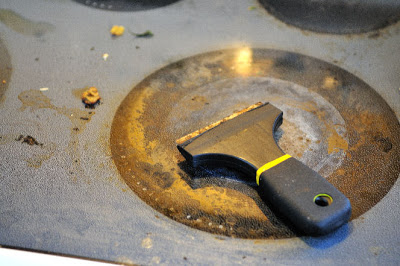 AFTER