St. Patrick's Day Owl Cookies with Make Me Cake Me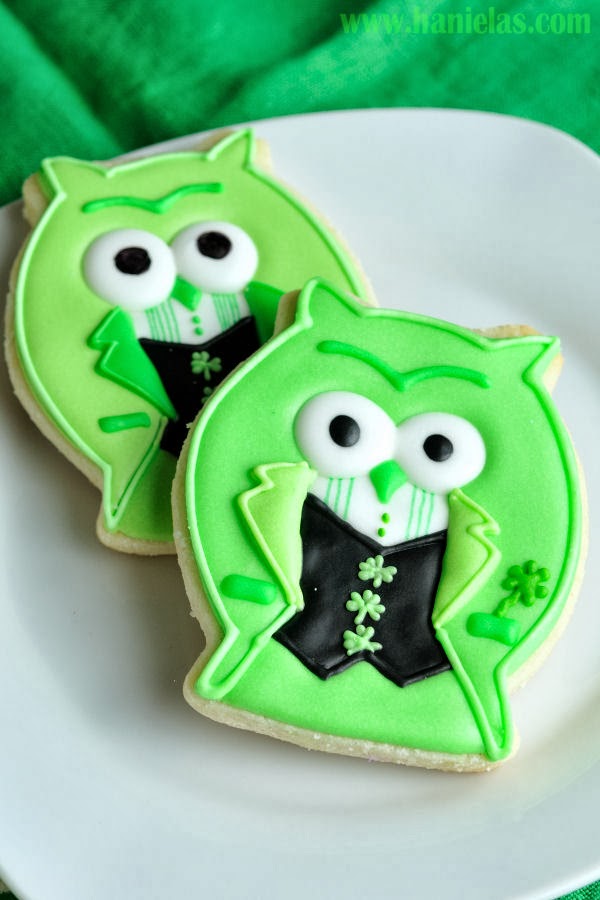 Last week I shared a super fun 
 guest post
from
Make Me Cake
. I'm sure you remember cute
Leprechaun Girl Cookies
.  Michelle and I, we just couldn't let go of the green icing. Not yet. We've teamed up for today's St. Patrick's Day Cookie post.We made Owl Cookies for St. Patrick's Day.
Owls : "Move over Shamrock, it's our time to shine."
To make these cookies you need
Cauldron cookie cutter or any owl cookie cutter
Sugar Cookies
Royal Icing Recipe
15 Second Flood Icing:  3 different shades of green
Piping consistency : 2 shades of green
20 Second Consistency : white, black
Check this out!
Michelle from Make Me Cake Me  made these adorable St. Patrick's Day Owl Cookies.