Today I wanted to show you a really quick cookie decorating idea. You could use this for any cookie shape, I used a heart cutter.
You can find matching printables over at Bird's Party
How to make these cookies:
Cookies you like, I used my Honey Cookies
White Royal Icing 15 second icing
Blue and Red Royal Icing 15 second consistency, and outline consistency
Pipe white heart, then pipe ziczac over white heart with 15 second consistency blue or red icing. Let dry for couple hours.

Outline and flood cookie with blue or red.

Let icing dry for several hours.
How to Thin Icing to desired Consistency, 15 second icing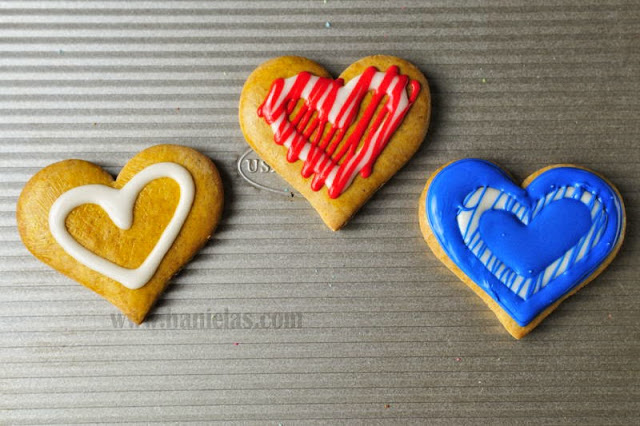 I love using Americolor Soft Gel Colors