French Style Bench Makeover
I told you I'll finish it! It took me literally months but it is finally done, actually it got upholstered thanks to the recent power outage we had in the area.I was like well since the power is out I can finish the bench.
Before and After
Using a hand held sanding machine I roughly sanded the wood base, then using a chain, a hammer and a nail I very lightly distressed the piece.Then I primed the whole piece,sanded lightly, painted, sanded again, painted again, wiped with the stain and I applied protector, sanded, another coat of protector, sand..etc, until I was happy with the result.
Primer
Paint – Lowe's-I got a sample of Honeymilk(valspar)
Wood stain -Minwax – Golden Oak
Protect with Minwax – Water Base Polyurethane
Cotton cloths for wiping the stain and for for dusting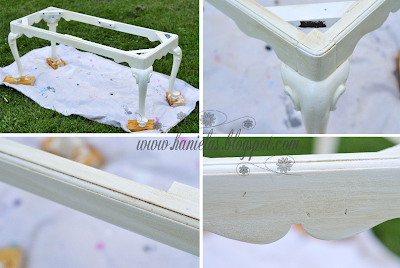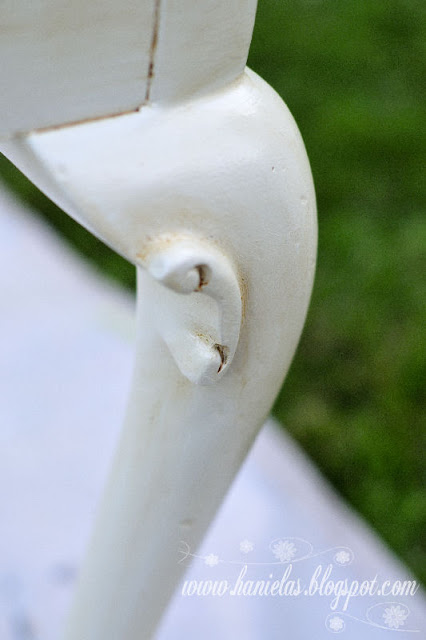 Next on the list was to remove old fabric and install a new one
I bought the fabric at JoAnn's Fabric Store
I positioned the fabric so the repeat pattern would be centered in the middle of the seat and then I used pins to secure it all around the perimeter.
Then I flipped the seat over and used an upholstery stapler to attach fabric onto the seat. You may need 2 sets of hands to this step.
And here is my NEW old bench and I'm loving it.