As you can imagine in July our garden is singing all kind of songs and right now we are crazy about string beans and so picking is frequent and abundant, especially last two days have been amazingly productive. I froze some but still have tons of fresh delicious super tender beans. I've already made the soup and so I was looking for some new recipes to try and these 2 caught my eye:
I combined 2 of the recipes I mentioned above and I made String Beans Tart . Funny to call it a tart as with the tart delicious dessert comes in mind, and I really don't want to mislead you but this is a delicious savory tart. I find that it tastes better when left to rest, I tried it straight from the oven and then later when it was cool and what a difference! It would be wonderful with my favorite sour sweet cucumber salad on the side. Tart is loaded with beans, if you love string beans you are sure to be please with this savory dish.
String Bean Tart
1 1/2 pounds string beans, trimmed and washed
2 medium size onions, sliced thinly into strips, you can use yellow cooking onion or red ones. Or both.
4 garlic cloves, pressed
2tbl olive oil
2tbl fresh parsley, either Italian or curly or combination both
1tbl chopped chives
6large eggs
1/2 cup milk
1/4 cup grated parmesan cheese
1/4 cup grated mozzarella cheese
salt and pepper to season
1 cup plain bread crumbs (or 1/2 cup plain and 1/2 cup panko for little crunch on the top) I prefer unseasoned ones.
Oven at 350F
Prepare Pan
Line a 9(about 1.5 high) or 12 inch spring form or a deep tart pan with removable bottom with aluminum foil, brush generously with olive oil and coat with bread crumbs. Set aside.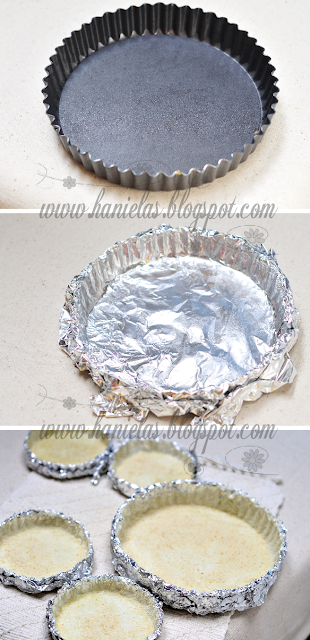 Prepare Beans
Put steamer plate into a pot. Fill with water just below the steamer plate. Bring water to boil. Add beans. Salt lightly, and drizzle with olive oil. Cover with the lid. Steam beans until fork tender. Immediately put the beans in cold water bath to stop the cooking process. Let cool and then drain. Cut beans into 1inch pieces. Set aside
In a large skillet, heat the olive oil, add thinly sliced onions and sautee until onion starts to get some brown color, then add chopped garlic and continue to cook until onion is caramelized. Remove from the heat and let cool to room temperature.
Prepare Egg Mixture
Prepare egg mixture. Whisk together all the eggs, milk; stir in cheeses, herbs, season with salt and pepper.
Pour egg mixture into the string beans and stir well. Add cooled onion and garlic.
Pour bean egg mixture into the prepared pan, sprinkle top with remaining bread crumbs(use regular bread crumbs or Panko style for added crunch) and bake for 30 minutes or until set, you can test this by gently shaking the pan, if you see that center is still soft, bake for another 5 minutes and check then.
Let the tart cool in the pan.
Remove from the pan
Carefully lift the tart from the pan and peel off the foil, store the tart in the fridge covered with plastic wrap. Serve at room temperature or reheat in the microwave.