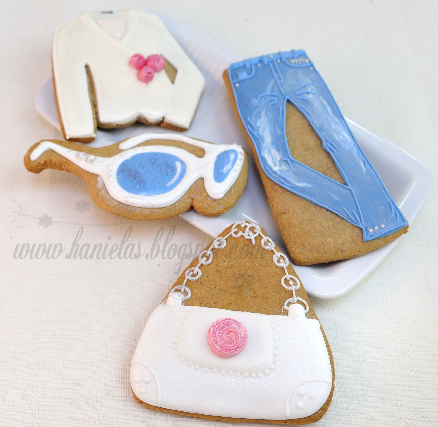 Last month I signed up for a decorated cookie swap. It was my first time participating. Each cookie decorator was to mail set of 4 + cookies to the assigned recipient.Nobody knew who is making cookies for whom, and so it was all a big surprise.
I was little nervous as having to witness previous Cookie Swaps, bar was set high.
I wanted to make something different, something that wouldn't be so much me, you know I wanted to get away from my traditional way of decorating. I've been trying to simplify my cookie decorating for a while now, biting my tongue at times and steering away from adding another dot or a swirl.
Asya and few other ladies moderated the whole thing and set it up. You may remember Asya from last year, she shared her mom's recipe for delicious Barbara's Apple Cinnamon Muffins.
Thank you for taking the time to make the swap possible.
Anyway cookies I made were
Honey Cookies
, they traveled all the way to Australia,
I decided to go with a fashion theme. I've always wanted to try cookie jeans, and here is the set I came up with. I was going for casual elegance. Hope you like it.
I call it Collection Cookie Queen.
You noticed CQ on some of the cookies, CQ stands for COOKIE QUEEN(Kylie).;-))
I'll start from the top: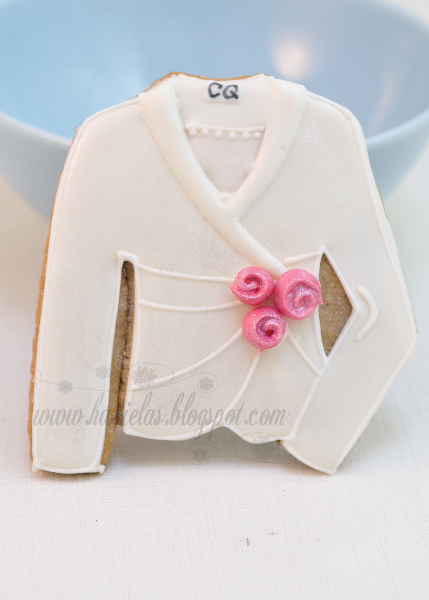 I ended up painting the purse green but didn't take the picture.
Last are jeans, I will be making more jeans cookies in the future, these were really fun to make.
I was debating if I should make the matching back, perhaps next time.