Tonight I wanted share with you few of my latest gingerbread centerpieces I made for our neighbors and friends, spreading the Christmas spirit with beautiful aromatic gingerbread.
Gingerbread Centerpieces have become one of my Christmas traditions and I hope they will inspire you to make your own decorations to share with your family and friends.
~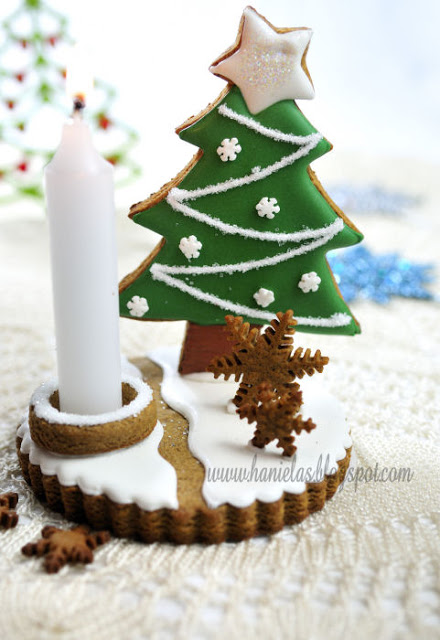 RECIPES
Christmas Gingerbread Centerpieces Gallery
Recipe For Centerpieces
Royal Icing(using raw egg whites) for Gingerbread Centerpiece
Royal Icing made with Meringue Powder -In case you have little children in the house and suspect that they could get their little hands on these and possibly eat the icing I recommend(to avoid possible salmonella poisoning) to use royal icing made with meringue powder.