First Time  I worked with this recipe 2 years ago when I constructed the Christmas Sleigh above.
It was a really fun project. I highly recommend
Cookie Craft: From Baking to Luster Dust, Designs and Techniques for Creative Cookie Occasions
This book  it is full of ideas, recipes and templates for variety of projects, substantial book to use for reference when decorating cookies.
Recipe for Gingerbread Centerpieces ( Adapted from Cookie Craft by Valerie Peterson & Janice Fryer)
I like my gingerbread centerpieces to be to be really fragrant, so  I doubled the amount of spices in the original  recipe, also since these will be for decoration only, I refrain orom using quality butter, I use crisco instead. Also remember NOT TO use any leavening agents(baking soda or baking powder)
I know spices can be really expensive at a grocery store, check your local farmer's market, they may sell spices for a lot less.
When measuring molasses, I recommend spraying the measuring cup with
PAM spray
and then pour the molasses in the cup and then pour it into the butter mixture, it will release much easier this way.
I have successfully halved this recipe as well.
5cups all purpose flour
4tsp  ginger
2tsp cinnamon
2tsp cloves
1/2tsp salt
1egg
1cup
crisco
or other shortening
1 granulated sugar
1cup molasses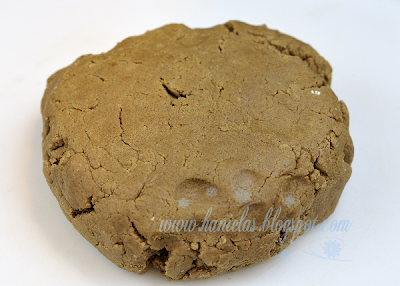 In a medium bowl whisk together flour, spices and salt, set aside
Cream crisco or other shortening with sugar until mixture is light and fluffy.
Add egg and molasses and mix until smooth
On low speed, gradually add flour mixture to the butter mixture and mix until two are well combined.
Turn the dough onto a work surface and  give it a little knead so it comes completely together.
Divide in 3 portions, wrap and refrigerate until ready to use.
Bake at 350 for 16 minutes.
When using small pieces for you gingerbread centerpieces, you need to watch them carefully as they bake, they will be done in less time. Thicker the cookie more time needed to bake them, plus you really want to make sure they bake hard in the middle. I usually bake small pieces on the same baking sheet and large pieces on the another sheet.
Cool cookies completely.
Next step is making Royal Icing.
When decorating cookies for consumptions I always use meringue powder to make  my royal icing.
If you are  planning  only to  make centerpieces  that are not for eating, it is absolutely fine to make royal icing using raw egg white, use can also use powdered egg whites or liquid pasteurized egg white to make royal icing.